Calamansi
–
Citrofortunella microcarpa / Citrus microcarpa
Citrus with a twist from Vietnam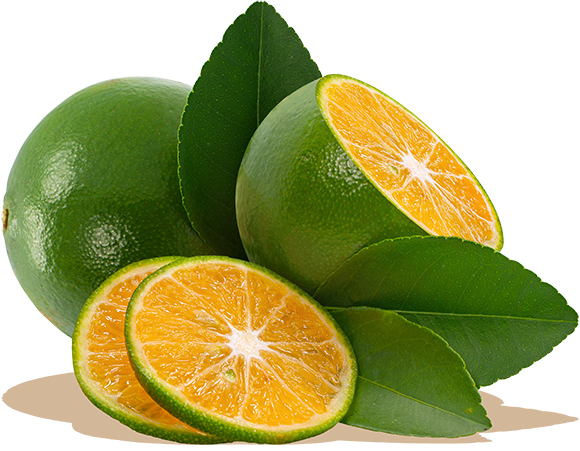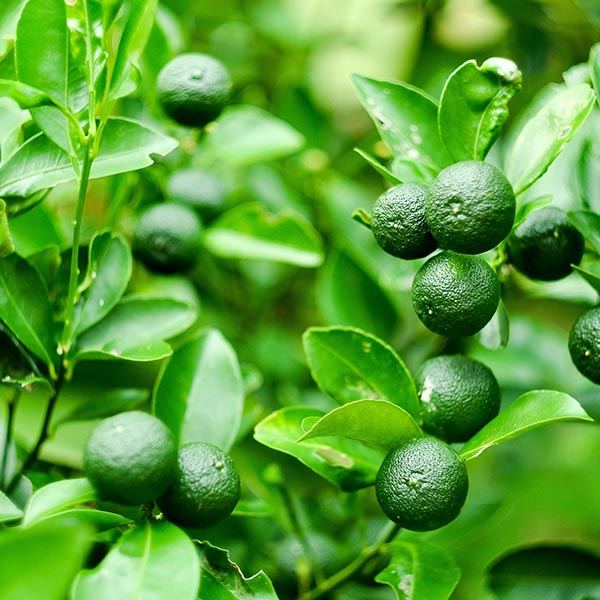 Calamansi is a small, sour fruit from Southeast Asia. Due to its aromatic diversity, the use of calamansi puree is ideal for adding an exotic citrus note to dishes and drinks, even in our latitudes.
Our Offer:
Puree unpasteurised

Juice unpasteurised

HPP puree

IQF
Function Description
Calamansi, also called calamondin orange, is a cross between two already well-known citrus fruits: mandarin and kumquat. This makes a fruit with intense aroma and tart freshness. Its sensory profile comes largely from the calamansi peel oils. The gentle processing not only preserves the aroma, but also its vitamins and minerals. Calamansi is traditionally used in Asian cuisine and in the Philippines, as well as in Vietnam, as a natural detoxifying and healing agent.
Another citrus fruit in our portfolio, which was created by crossing with the mandarin, is yuzu.
Sensory Description
Texture: juicy, pulpy
Colour: white, light yellow, straw yellow
sweet

sour

bitter

salty

umami

sharp

astringent

cooling
The calamansi juice is made from fresh fruit ripened on site – and this is also noticeable when tasting it. Strong and spicy notes of mandarin are predominant, paired with the freshness we know from limes.
The sensory profile is accompanied by warm aromas, such as clove and ginger, and by floral notes, such as orange blossom and hyacinth. The sour, slightly bitter calamansi juice is locally popular in savoury dishes.
Bitter-sweet taste
Market Potentials
"Citrus" is a very popular flavour in the food and beverage industry. The further development of existing profiles offers customers new, exciting and above all natural taste experiences.
Just a small percentage of calamansi in the recipe is enough to give a certain twist to the taste of smoothies and fruit juices. So if you've had enough of classic orange juice, you'll love the combination with calamansi.
Mixed with other citrus fruits and a sweet ingredient such as sugar, it can be used to create exciting lemonades, soft drinks and fruit preparations.
Origin and Producer
Our calamansi comes from Vietnam, where it is most commonly cultivated, along with the Philippines. Optimal climatic conditions prevail there, and the harvest takes place all year round. The small, green citrus fruit has a diameter of just about 3 cm. Since the peel is very thin, harvesting is done by hand.
Other interesting fruits in our portfolio that come from Vietnam are red dragon fruit and guanabana.