Goji
–
Lycium barbarium
The happy berry from China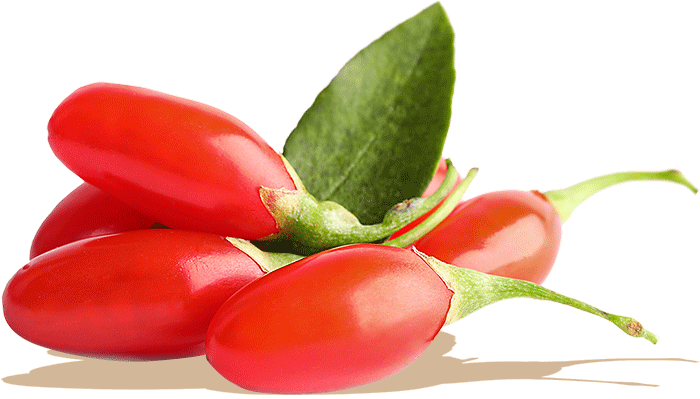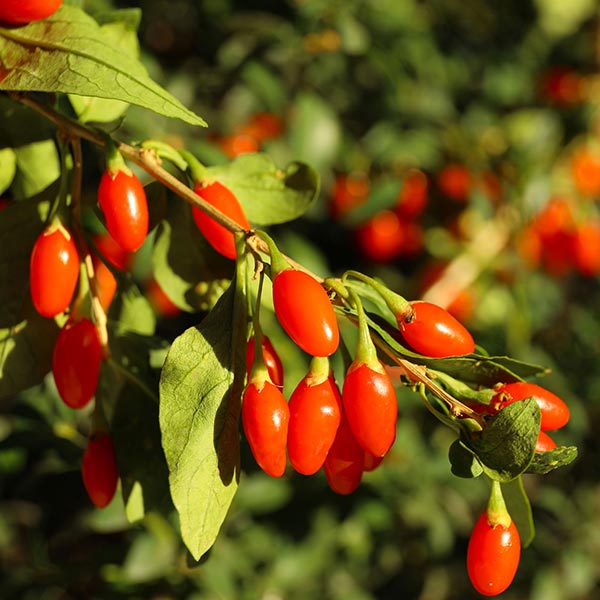 Goji berries (or wolfberry) are an approved element of the traditional Chinese medicine. Not only very tasty, our happy berry is also incredible healthy.
Our offer: Organic juice concentrate | Organic NFC juice | Organic dried berries | Organic IQF | Powder
Function Description
Goji berries unite nearly all vital nutrients, containing a variety of plant substances that often are not sufficiently included in our common food anymore. The superfruit carries essential fatty and amino acids, and a huge dose of vitamins A, C, E and B. The happy berry is a natural care agent, contributing for a healthy nervous system and an immunity boosting. Further, goji builds up the intestinal flora, helps to detox the body, counteracts pain, and boosts the capacity of the muscular system.
Sensory Description
Texture: creamy
Colour: orange, copper
sweet

sour

bitter

salty

umami

sharp

astringent

cooling
Copper and orange coloured. Pronounced aromas of fresh tomatoes, vegetables and black tea define the main notes of the goji juice. Nutty and spicy notes of baked bread and sweet nuances of honey round off the taste experience. Dominantly sweet with an appealing saltiness and pronounced umami, the berry's taste remains pleasantly in the end.
Goji is good combined with apricot, guarana, açai, berries and stone-fruit.
Superfruit
Market Potentials
Due to its richness of vital substances and nutrients, goji became a trend food. Its taste suits different preferences, making the berry an all-rounder that can be used in nearly every food sector. For its function, the superfruit is predestined to be applied to premium sport drinks, snacks, or shakes, smoothies, and soft drinks.
Origin and Producer
Goji belongs to the nightshade family, which also includes tomato, potato, aubergine, belladonna, chilli pepper, and tobacco.
tropextrakt obtains the superfruit directly from its native country, the faraway China. Nowhere else in the world the berries develop such fine aromas. We included goji in our catalogue, more than 10 years ago. Since then, we keep a close relationship with our supplier, checking if the European quality standards and regulations are up-to-date. For example:
Regulation (EC) No 396/2005: maximum residue levels of pesticides in or on food and feed of plant and animal origin
Regulation (EC) No 178/2002: laying down the general principles and requirements of food law
Regulation (EC) No 2018/848 on organic production and labelling of organic products