Guanabana

(Soursop)
–
Annona muricata
Exotic sweet-and-sour game from the tropics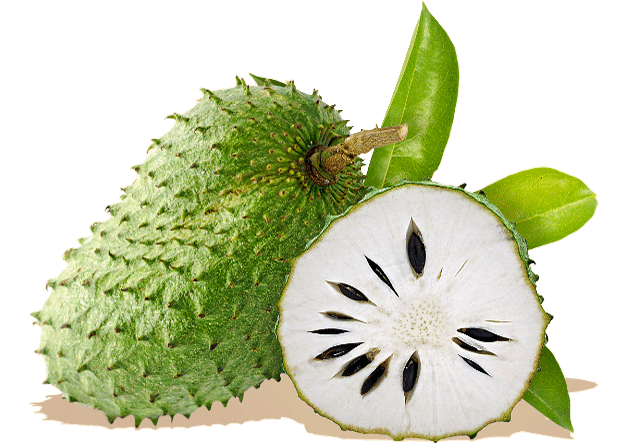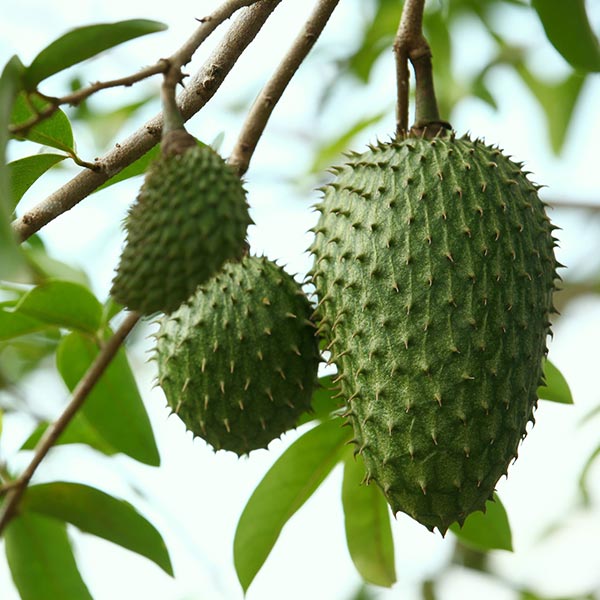 Guanabana, also called prickly pear or less flatteringly "sour sack", is one of the best-known tropical fruits. We really don't want to deprive anyone of getting acquainted with the creamy texture of the fruit's pulp and its intense aroma.
Our Offer:
Liquid extract

Powder extract

NFC puree

IQF

Puree unpasteurised

HPP puree
Product also available in organic quality
Function Description
Like many other fruits originating from South America, guanabana was also used as a medicinal plant. Botanically speaking, it is a berry. Probably one of the largest berries in the world, it grows up to 40 cm long and weighs 4 kg.
The fruit and its components are used differently depending on the region. In South America, the taste of the pulp is appreciated, and it is used to make soft drinks, juices, jams, and ice cream. In Southeast Asia, on the other hand, they prefer to use them unripe and then like vegetables.
Due to its fibrous structure, it is well suited as a meat substitute in vegan diets, similar to jackfruit.
Sensory Description
Texture: creamy, gritty, mushy
Colour: white, milky, greyish
sweet

sour

bitter

salty

umami

sharp

astringent

cooling
The sweet and sour guanabana pulp has a very creamy consistency and reminds us of yogurt. In addition, there are aromas of other fruits such as ripe banana, pear, pineapple and lychee. The whole is accompanied by floral components like camomile or hay. Due to the sweetness, we also associate flavours of caramel and fresh brioche.
Tasty texture
Market Potentials
Guanabana puree adds that certain extra to your application – whether it's drinks, jams, or desserts. Especially in smoothies, it gives a creamy texture similar to banana.
Only recently has the industry also discovered guanabana as a vegan meat substitute; development work on this looks promising.
If you are looking for inspiration, our creative product development department will be happy to help.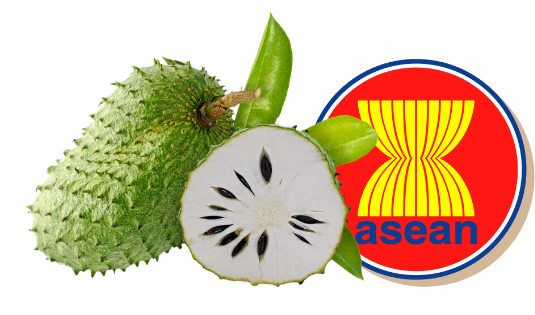 Origin and Producer
Guanabana grows on evergreen trees without special climatic requirements. Meanwhile, the fruit, originally from South America, can be found in the tropical and subtropical regions of earth.
Our qualities come from Vietnam and Colombia. To ensure the nutrient content and flavour intensity, we do not import the fresh fruit, but the locally produced guanabana puree.