Guanabana

(Soursop)
–
Annona muricata
Sweet creams from Southeast Asia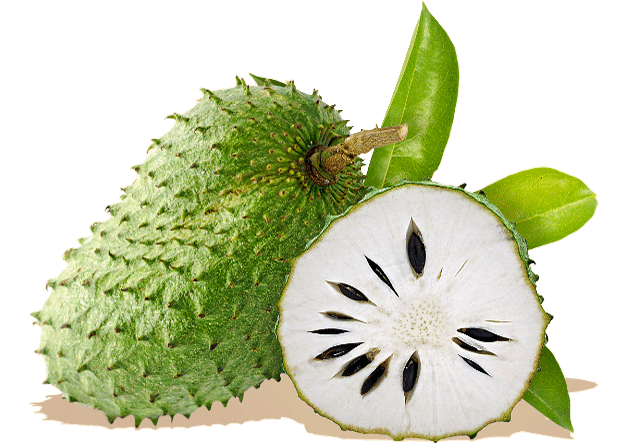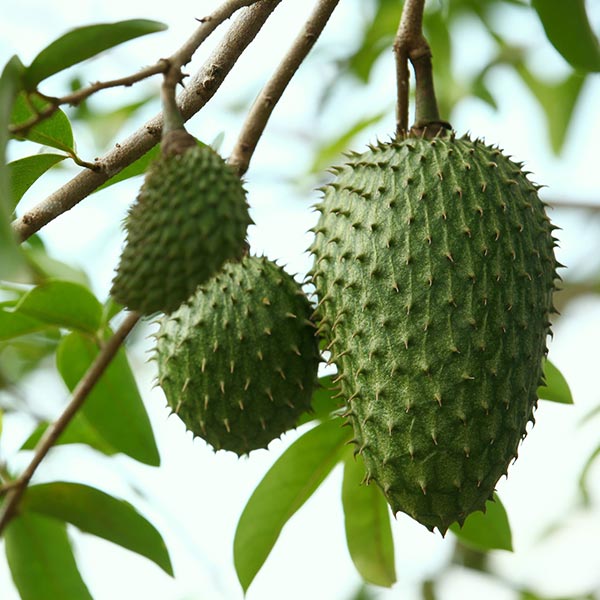 Guanabana, or Soursop, is native to the tropical Americas. Due to its health effects, it is used as a medicinal herb in its original countries.
Our Offer:
Liquid extract

Powder extract

NFC puree

IQF

Puree unpasteurised

HPP puree
Product also available in organic quality
Function Description
The pulp of guanabana is an excellent source of fibre, calcium, iron and vitamins A, B, and C. With low calories and acidity, soursop is also easily digestible and full of natural glucose. The fruit is also applicable to smoothies and other preparations to give them more texture and works as a meat replacer for vegan diets.
Sensory Description
Texture: creamy, gritty, mushy
Colour: white, milky, greyish
sweet

sour

bitter

salty

umami

sharp

astringent

cooling
The milky guanabana puree has slight yellow and grey reflections. With a special exotic and slightly fruity aroma, the fruit resembles ripe banana, pear, and lychee. Guanabana also has flowery nuances of chamomile, light and sweet brioche, and fresh yogurt. The creamy consistency fills the palate with a fine balance between sweetness and pleasant acidity, and it remains persistently on the tongue.
Tasty texture
Market Potentials
The medicinal properties of guanabana are widely explored within the market of natural and healthy beverages and food. The fruit can refine baked goods, juices, and desserts. Besides that, a growing demand is the fruit beers, searched by consumers who want to avoid the bad effects of alcohol. The use of guanabana as a meat replacer is also a new trend to be explored.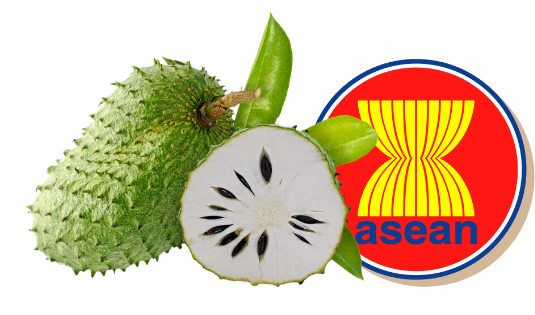 Origin and Producer
The guanabana (soursop) fruit is obtained from tropextrakt from Vietnam, Malaysia, and Colombia. Although the offer comes from different parts of the world, buying guanabana as a whole fruit is difficult. Its fruity body is extremely sensitive to pressure in the mature state, making it very difficult to be transported. However, the guanabana puree can be processed without any loss of quality and applied to different products.