Our unique
quality
management process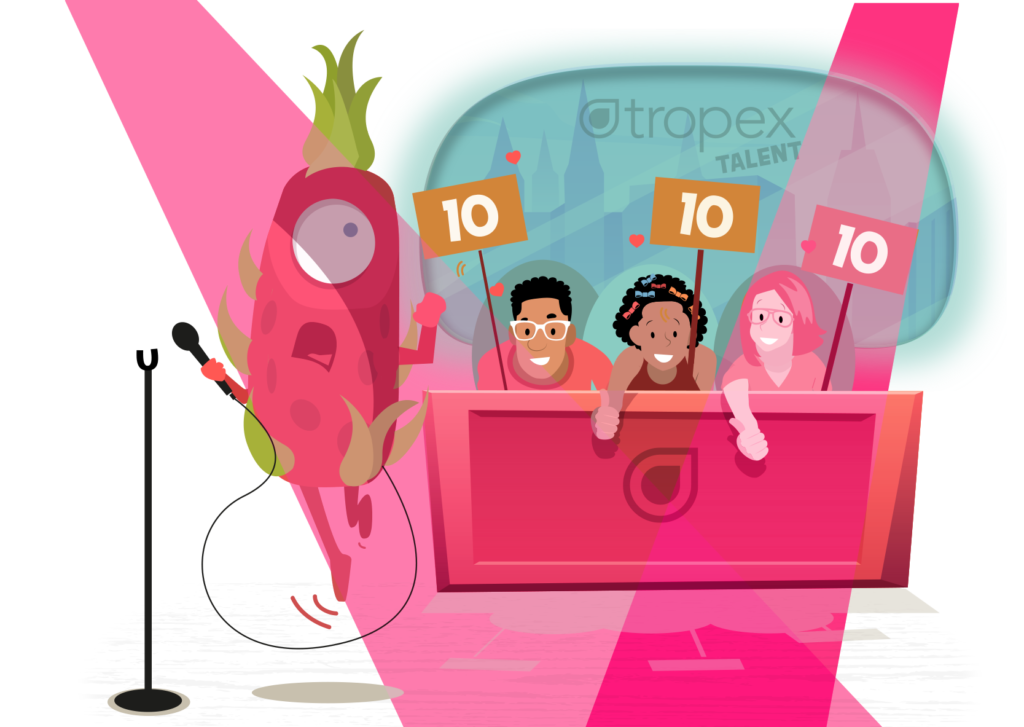 We are proud of our natural raw materials and producing partners. They meet all our customer's mandatory quality requirements – defined by laws, regulations, and standards – and their individual quality criteria too. These requirements reflect in concepts such as "quality assurance" and "food law". Without them, our work would not be possible.
To deliver this value, our team developed and implemented a Release System for our quality management. It ensures that the customers' wishes and defined legal requirements are fulfilled on all controllable levels of the food chain, from primary production to delivery to the customer. This system is continuously developed and adapted.
tropextrakt's Release System:
Our quality requirements applied to each step of the food chain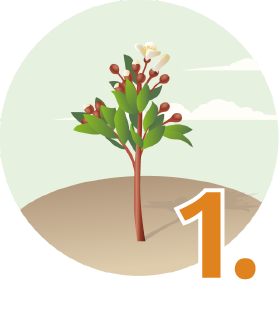 Cultivation
We only work with certified suppliers. Furthermore, they must pass our Risk Assessment, which includes processing questionnaires and product-specific analyses (in accordance with EU regulations and customer-specific requirements). In addition, audits take place on site.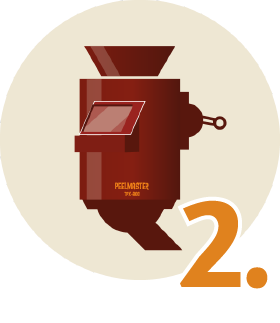 Processing + Packaging
Before the production starts, we check the HACCP system based on criteria such as product specification, process flow chart, and legal compliance of packaging. After the end of production, we check the compliance of sensory, chemical, physical, and microbiological parameters.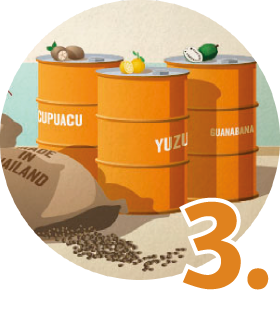 Storage
Until the goods are released, they are stored at the manufacturer's facilities in accordance with their properties, where they are protected against unauthorized access.
Transport
We check the goods' labels regarding specified requirements. They must pass verification and approval procedures of pre-production analyses according to EU regulations, as well as customer-specific requirements and AIJN guidelines.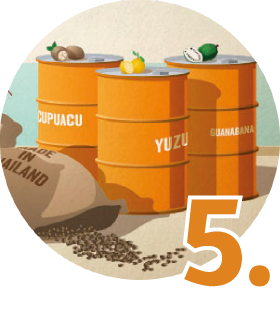 Potential storage
Our goods are only stored by certified contractual partners.
Delivery to customers
Certified transport companies deliver our goods to the customers. We ensure that they receive all general regulations and customer-specific documents, certificates, and analysis reports.
Transparency
&
Innovation
Our imported raw materials must be always perfectly traceable and verifiable to guarantee food safety. For this purpose, tropextrakt documents each process entirely. By doing so, we can prove the origin of each of our products. We take the necessary time to know our producing partners closely and examine them. Even if we have been working together for many years, we are regularly on site for quality inspections.
Our work is about not yet known exotic taste experiences. To deliver innovation to our customers, we must constantly create new unknown paths. And we take each challenge with pleasure. We often inform and train our manufacturing partners to help them serve new quality standards and trends. This know-how transfer works both ways: from our travels to visit producers, we bring home new ideas, tastes, products, and applications.
Here you see how we build collaborations with new producers:
Sustainability & Clean Labelling
We believe in natural products that are healthy, safe, fair, and carefully processed.
The "Clean Label" trend (food without artificial ingredients or genetic engineering) is now undeniable. The demand for these products is growing as a response to the consumer's mistrust of the food industry. They want natural alternatives, as well as knowing the origin, production process, and composition of what they ingest. tropextrakt has years of experience in finding natural solutions. These alternatives are as efficient as the synthetic representatives and suitable for a wide variety of applications.
We try to bring sustainable and positive practices to our daily work and deliver them to our customers. So, at the end, this value will reach the final consumer. To do so, we need the effort of all the partners involved in the supply chain. For this reason, we are continuously looking for suppliers whose work is driven by social, ethical, and environmental responsibility.