Yuzu
–
Citrus junos siebold ex tanaka
The luxurious citric flavour from South Korea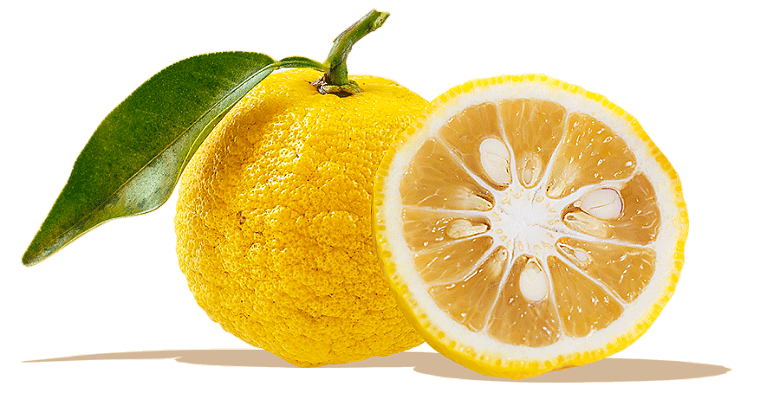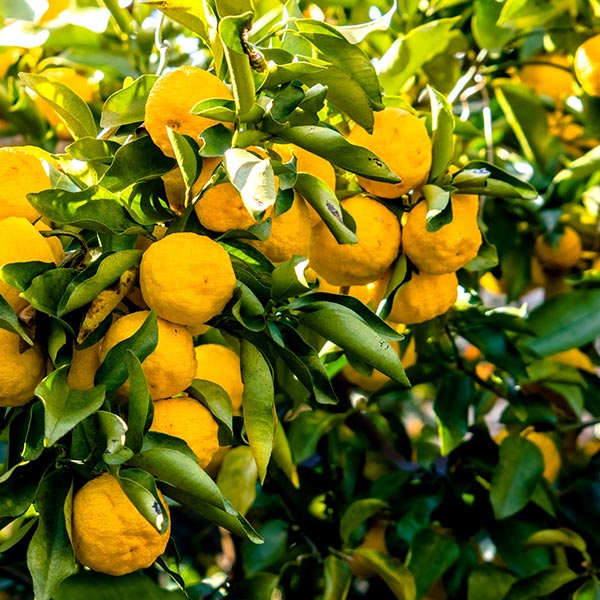 A distinct aroma, an intense and varied citric taste. This is what you can expect from yuzu, an incomparable fruit from the East Asia region.
Our Offer:
NFC juice

Juice unpasteurised

Peel powder

Peel

Candied peel

IQF peel
Product also available in organic quality
Function Description
Yuzu (or Yuza) is a tasty citrus fruit low in calories and rich in vitamins A and C, besides many nutritional compounds. The possible benefits of the fruit include antioxidant action and improvement of blood flow.
Sensory Description
Texture: juicy
Colour: milky, light yellow, green reflections
sweet

sour

bitter

salty

umami

sharp

astringent

cooling
Yuzu has an intense flavour, and it is used in Asia for sweet and hearty, spicy food. The yuzu juice has a light yellow, milky, and appealing colour. Its aroma is unique, and the taste brings intense citrus notes of lemon, grapefruit, and orange. Yuzu also has light, fresh and vegetative notes of eucalyptus. It is exceptionally sour with a noticeable but pleasant bitterness, and slightly astringent. Calamansi is a fruit in the same taste category.
Yuzu can be perfectly harmonized with orange to get the right balance between exotic and known.
Citric taste explosion
Market Potentials
According to a legend, the yuzu fruits come from a single tree that grew inside a castle. The place belonged to the feudal lord who ruled the region, and he kept yuzu as his "secret fruit". This story emphasizes yuzu as a unique and prestigious fruit. This can convey to the costumer a sense of exclusivity and a special experience. Another fruit that conveys exclusivity is mangosteen.
Origin and Producer
Yuzu is believed to be originated in China, later arriving in Japan and Korea. Its exclusivity is due not just to its distinct flavour. The fruit can only be harvest in November and December, and from a pulp of 100 grams, only 10 to 12ml of juice can be extracted. In Europe, yuzu was a long time only known by star chefs. Now, we are proud to be the first to offer this exclusivity for the industry. tropextrakt pre-ordered a significant amount of the globally limited yuzu juice through an agreement with a South-Korean regional government. Imported by ship, we keep the "liquid gold" in 20-22 kg frozen containers for you!