Guarana
–
Paullinia cupana
Energy kick from the Amazon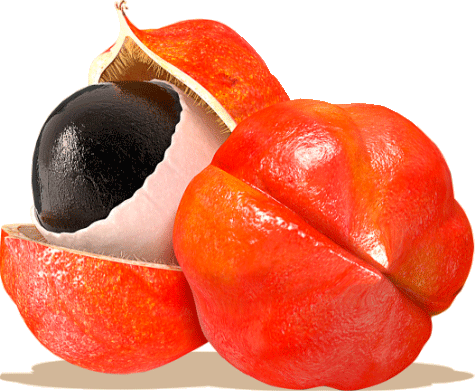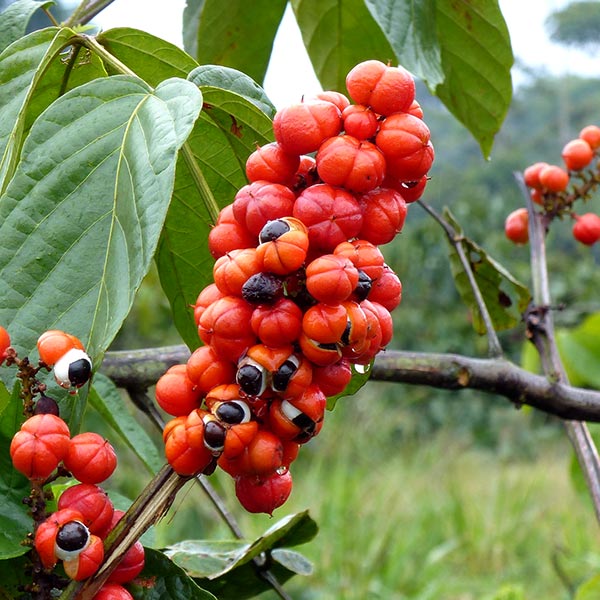 Guarana seeds do not have only a very high caffeine content. In addition, they also contain all kinds of other secondary plant substances that, together, provide a stimulating and energizing effect.
Our Offer:
Powder extract*

Liquid extract*

Flakes
*standardized from 1,5 to 10% of native caffeine and up to 50% added caffeine
Product also available in organic quality
Function Description
For centuries, the indigenous people in the Amazon region have known about the special effect of guaraná, which is why they called it the "sacred fruit" and considered it as valuable as gold.
The interaction of caffeine, theobromine, theophylline, and polyphenols results in a long-lasting, energizing effect that reduces fatigue. Guarana's consumption can increase performance and improve cognitive abilities. It is also said to have an effect on the metabolism and thus on weight loss.
Sensory Description
Guaraná extract has a brownish colour and tastes somewhat bitter due to the high caffeine content. In addition, slightly earthy and woody notes are perceptible.
Our product development team has already created many recipes with this ingredient, and will be happy to assist you.
Natural caffeine
Market Potentials
The global trend "health" is moving people to eat more consciously. For this reason, we see a steadily growing demand for natural products with functional properties.
Many applications follow this philosophy and are intended to provide consumers with energy. Caffeine-containing soft and energy drinks, dietary supplements, as well as energy bars and chocolate have guarana extract due to its very good solubility and stability.
Origin and Producer
Guaraná is a plant that grows along other trees up to 10 metres; this is where the name comes from, which translated means "tree that climbs with the help of another".
The vast majority of these plants grow in Brazil, more precisely in the states of Bahia and Amazonas. As soon as the fruits are open and the black seed can be seen, they are harvested by hand. The fruits are then dried to extract the seed. These are crushed and only then they are suitable for extraction.
Due to the mature process, we can offer you standardized extracts between 1% and 50% caffeine. Our partner Duas Rodas is the largest independent producer of guaraná extracts from Brazil and produces both liquid and powder qualities.