Guarana
–
Paullinia cupana
Natural energy from Amazonia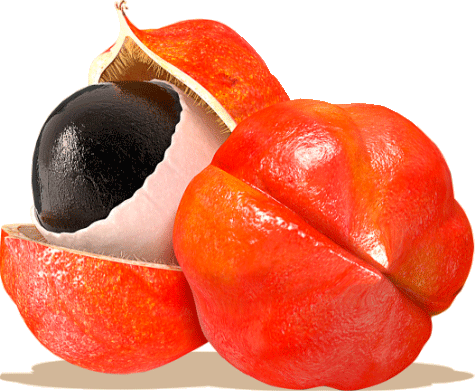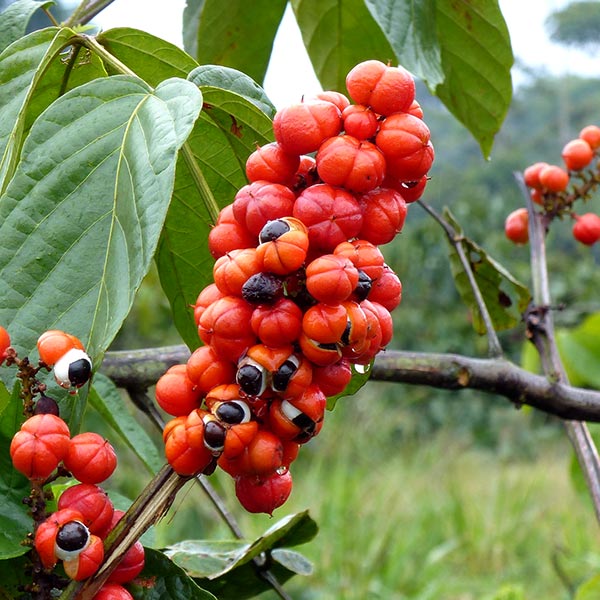 The guarana seeds are a natural source of energy from the Brazilian Amazon. Due to their high caffeine content, it provides stimulating and energetic effects.
Our offer: Powder extract* | Liquid extract* | Organic powder extract * | Flakes
*standardized from 1,5 to 10% of native caffeine and up to 50% added caffeine
Function Description
The guarana extract contains a big number of stimulants, such as caffeine and tannins. Since the natural caffeine is slowly released in the body, its effect is long-lasting and more consistent than coffee. The fruit can boost energy, improving alertness, reaction time, speed, and performance in physical exercises. Guarana also has an antioxidant action, besides being able to increase cognitive performance, reduce fatigue related to mental effort, and induce to weight loss.
Sensory Description
Guarana seeds have a brown colour. They have bitter notes, with a little earthy and woody flavour.
Natural caffeine
Market Potentials
The sports and energy drinks industries are in constant grow. With guarana, one can find natural energy and natural stimulant action that meets the consumer's demand of less artificial products. By adding other fruits such as açai, guanabana, and goji to the formula, it is possible to achieve a different and appealing fruity taste with no added sugar.
Origin and Producer
Brazil is the world's largest producer of guarana, in which 96% of the crops are concentrated in the states of Bahia and Amazonas. Our partner Duas Rodas is the largest independent producer of guarana extract in Brazil, and one of the global leaders within the sector. The fruit grows on small and large farms, and it is manually collected during the dry season. This guarantees the exclusive selection of ripe fruits. The processing of guarana involves fermentation, roasting, and grinding. The result is an extract with high caffeine content.