Ginger
–
Zingiber officinale
Soothing spiciness from the yellow tuber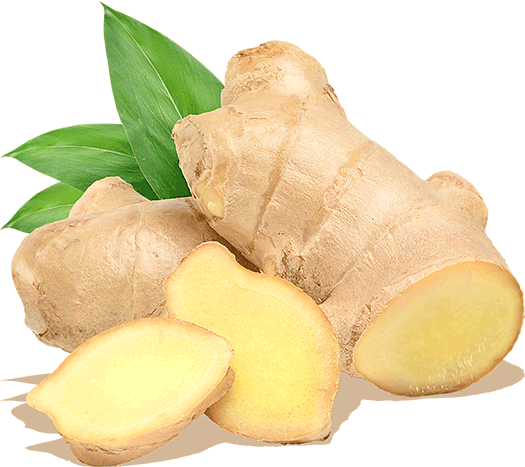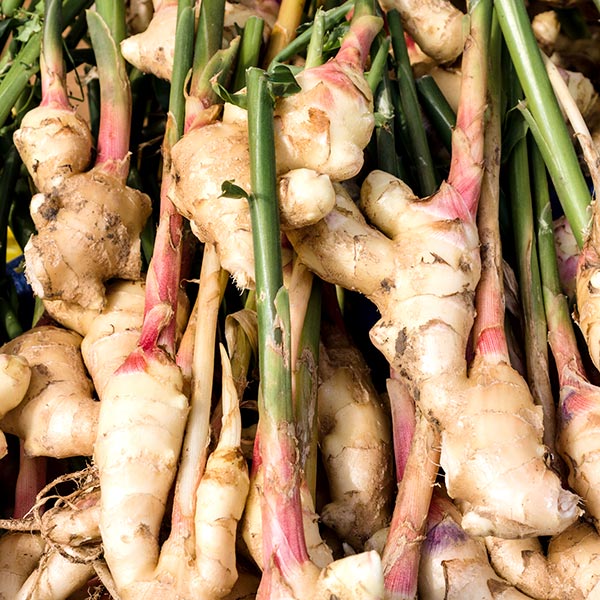 Ginger is a popular ingredient in the kitchen, and not just as a flavoring. Anyone who wants to do something good for themselves will find it hard to get around the root, especially in winter.
Our Offer:
Liquid extract

Powder extract

Puree unpasteurised

Juice unpasteurised

IQF
Product also available in organic quality
Function Description
Originating from East Asia, the medicinal plant and the knowledge about it has been passed down for thousands of years; especially when it comes to taking it to ward off colds.
Ginger's essential oils provide the intense, spicy aroma, while gingerol and shogaol are mainly responsible for the pungent taste. These two so-called "pungents" are also part of many researches and studies. What has been proven above all is the antiemetic effect, i.e. that we can alleviate nausea and vomiting by taking ginger.
Due to its spiciness, the consumption of ginger can also have a digestive effect. In particular, it adds a spicy, warming note to food and drinks and is, together with turmeric, an integral part of "golden milk" and Asian cuisine.
Sensory Description
Texture: rough, juicy
Colour: greyish, yellow, green reflections
sweet

sour

bitter

salty

umami

sharp

astringent

cooling
Fresh ginger is light yellow, and so is the juice or puree obtained from it. There are considerable differences in taste depending on the area of cultivation. Ginger from Australia and Fiji, for example, is significantly more lemony than ginger from Africa. In general, the root exhibits woody, earthy and citrusy aromas, accompanied by an easily perceptible pungency.
We recommend a well-dosed use, as the sensory impression is intense and long-lasting. Try combining it with sweet mango or citrus fruits, such as yuzu and calamansi.
Spicy touch
Market Potentials
Ginger is appreciated all over the world as both a sweet ingredient, but especially as a savory one. It can be consumed not only fresh, but also dried, ground or candied.
The use in fresh form (e.g. in juices and smoothies), as a tea, but also in fruit preparations and chutneys are very popular. Combine the flavor with citrus to create delicious lemonades and soft drinks.
Increasingly popular outside of India is the teaching of Ayurveda; ginger is also an important ingredient here.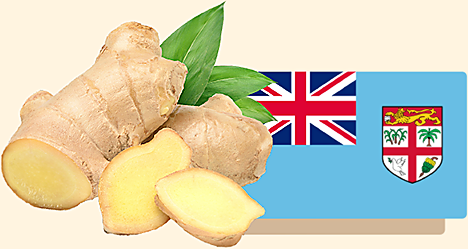 Origin and Producer
The ginger rootstock, also known as the rhizome, grows directly underground in tropical and subtropical areas. The color of the leaves that grow out of the tubers serves as an indicator of maturity. Harvesting is done by hand and, depending on the time, a distinction is made between tender, young qualities for fresh use or those used for the production of ginger powder.
We source our ginger extracts from Sri Lanka, some countries in Southeast Asia, and Fiji.
Would you like to learn more about aromatic roots and tubers? In our portfolio you will also find extracts of galangal, ginseng and of course turmeric. Our team will be happy to advise you.