Jackfruit
–
Artocarpus heterophyllus
The tasteful giant from Asia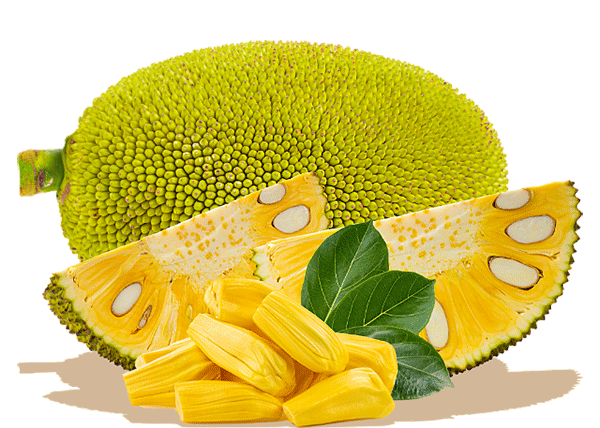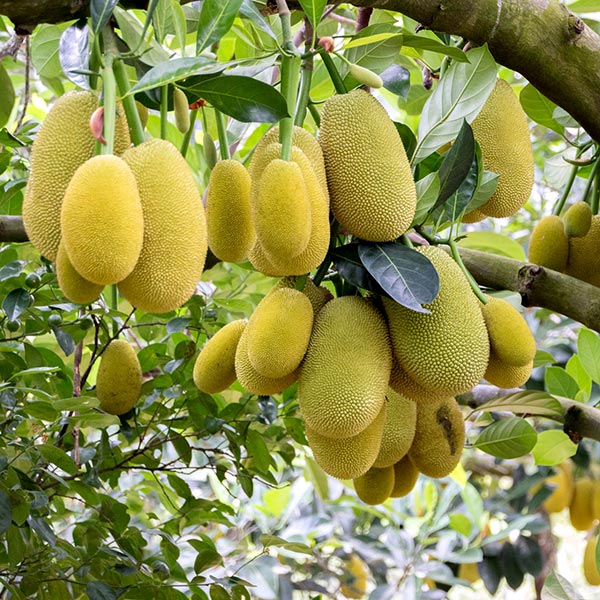 Well-suited to tropical lowland, jackfruit is multiple. With a distinct aroma, its unique taste is sweet and fruity.
Our Offer:
NFC puree

IQF

Dices & Pieces

Liquid extract

Powder extract
Function Description
Jackfruit is a source of B vitamins, calcium, iron, and magnesium. Highly nutritious, it has antioxidant properties and the capacity of improving digestion. Besides the benefits for the body, the giant fruit is a natural meat replacer. It can also be used as a natural thickener or natural gelling agent and as a stabilizer in food products.
Sensory Description
Texture: juicy, pulpy, creamy
Colour: golden yellow, orange, green reflections
sweet

sour

bitter

salty

umami

sharp

astringent

cooling
With intense golden yellow and orange colours, the jackfruit puree reveals its unmistakable aroma, which is characterized by ripe banana, yellow peach, juicy pear, and flowery honey. Its authenticity is thanks to the presence of spicy and vegetative notes, with a sea buck thorn fragrance and fine nuances of vanilla. With a good balance of medium sweetness and acidity, the puree leaves a pleasant aftertaste with its delicate and creamy texture.
Vegan texture
Market Potentials
Jackfruit is already popular among vegan consumers. Due to its natural consistent texture, it works well as a meat substitute, being very attracting for plant-based diets. Products with jackfruit as a thickener can be advertised as a healthier alternative.
Origin and Producer
Jackfruit is probably native to the rainforests in India, and today mainly cultivated in Asia and parts of Africa. tropextrakt's offer comes from Vietnam and Indonesia. These fruits are the largest tree-borne fruit, reaching as much as 55 kg in weight, 90 cm in length, and 50 cm in diameter. A mature jackfruit tree can produce about 100 to 200 fruits in a year.