Nata

de

Coco
–
Cocos nucifera
Structure from Vietnam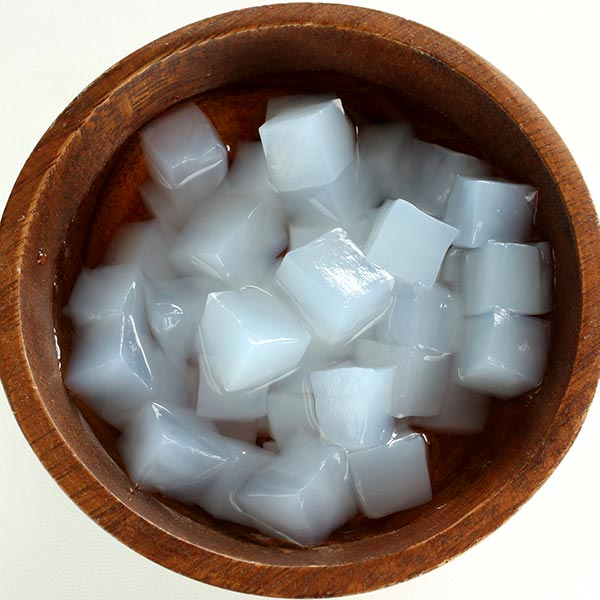 Nata de coco is a 100% natural product with a particular texture and high fiber content.
Function Description
Nata de coco is a solid product obtained from fermented coconut water with a very pleasant and wet texture. It has microbial cellulose, being used to give products a natural strong consistency. Coconut cubes are a source of fibres and contain low fat, being ideal to balance diets.
Sensory Description
Coconut water cubes have a jelly texture and a pale white, almost translucent appearance. The product is neutral in flavour.
Healthy texture
Market Potentials
The demand for free and low cholesterol products drives the market of nata de coco. Also because of its high content of fibres, the fruit content suits many nutrition trends, being a good option for healthy desserts and foods. Nata de coco bubble tea is also a growing trend.
Origin and Producer
Nata de coco is a young product, originally created in the Philippines in the 1970's. tropextrakt imports its offer from Vietnam, where it is processed under the highest quality management standards.