Red

Dragon

Fruit
–
Hylocereus costaricensis
Colourful experiences from Southeast Asia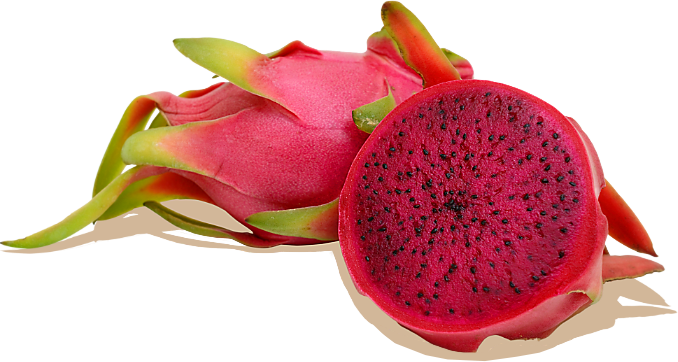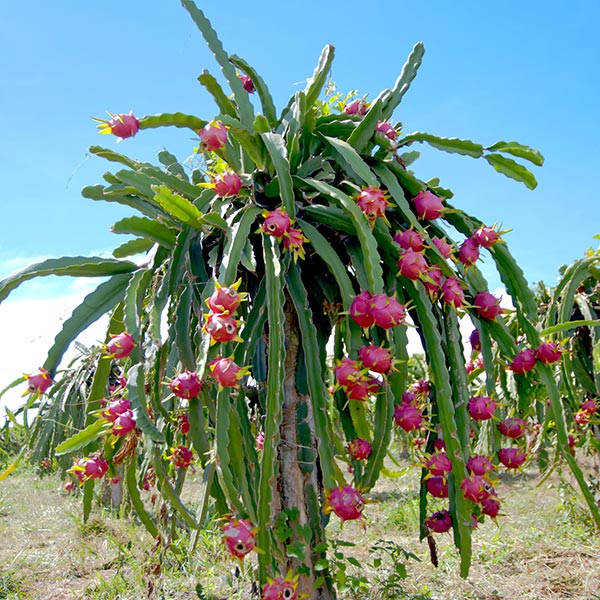 Red dragon fruit has a natural colour that remains to be its outstanding characteristic. It is a great alternative to synthetic colourants, also with thickening action.
Our Offer:
Liquid extract

Powder extract

Puree unpasteurised (seedin/seedless)

HPP puree

Puree with seeds

IQF

Juice concentrate
Product also available in organic quality
Function Description
The red variation of dragon fruit (also known as pitaya) contains betacyanin, a pigment in the red-yellow class. Because of it, it is used as a natural colourant for beverages and foods, giving them natural pink or red appearance. Further, its peel presents properties that can be used for naturally thickening or gelling products. These applications make products with dragon fruit suitable for Clean Labelling.
Sensory Description
Dragon fruit has a slightly sweet and fresh taste, also reminding cucumber. Some describe it as a cross between kiwi, pear, and watermelon. The seeds have a nutty flavour.
Pink colourant
Market Potentials
The colours of dragon fruit are popular among consumers, being mostly used to provide natural pigmentation in juices, ice creams, jams, and many other products. The Clean Label opportunity is also an advantage for consumers looking for healthy and natural products.
Origin and Producer
Depending on the species, dragon fruit shows different colours in its pulp: red, pink, yellow or white. The fruit is originally from Central and South America, but today its variations grow in many countries in South Asia. tropextrakt imports red dragon fruit from Vietnam, Thailand and Taiwan.