Açai
–
Euterpe oleracea
Colourful antioxidant from Amazonia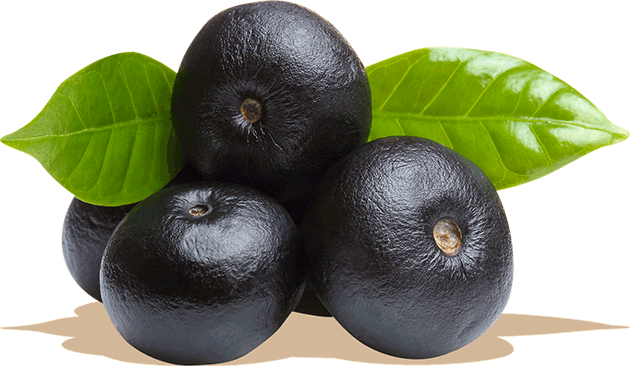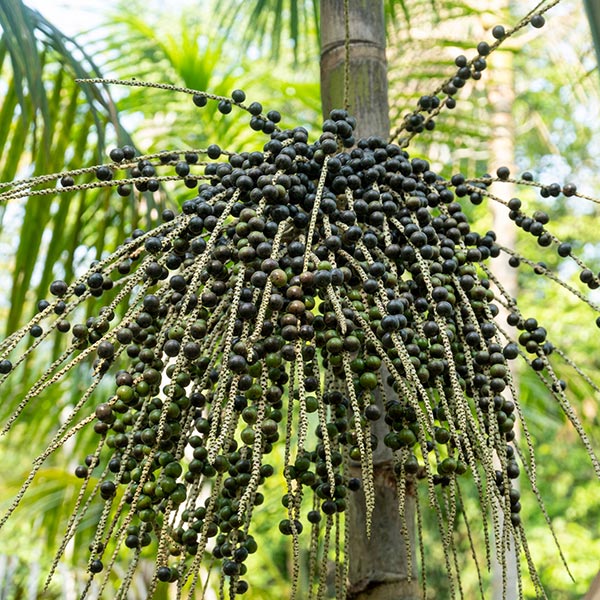 Açai berry is native to Amazonia and popular for its purple colour and earthy flavour. With an exceptional antioxidant activity, it is also known as a superfruit.
Our offer: Powder extract | Liquid extract | NFC puree | Organic NFC puree | HPP puree | Juice concentrate | Organic juice concentrate | Flakes | Organic flakes
Function Description
The açai berry is a natural antioxidant, carrying one of the highest ORACs (oxygen radical absorbance capacity) levels known among fruits. This is due to the superfruit's rich anthocyanins content, a natural component that acts as an immunity booster for the body. Açai is also a source of healthy fats, and can
support blood flow, digestion, and endurance. Popular for its strong, natural purple colour, the Amazonian berry can be used as a natural colourant for foods, beverages, and desserts.
Sensory Description
Texture: pulpy, grainy, rough
Colour: dark red, violet, brownish
sweet

sour

bitter

salty

umami

sharp

astrigent

cooling
The açai puree is dark red/violet with a slightly brownish colour. Primarily vegetative, it also has spicy notes of nuts, black olives and fine mushrooms, and fruity nuances of plum and elderberry. The spicy, pleasantly earthy, and waxy aroma harmonizes perfectly with the unsweet and slightly sour-bitter taste. Açai also has a pulpy and grainy texture, which remains slightly astringent on the tongue.
Açai combinations can be done with a variety of fruits such as banana, strawberry, and mango, as well as with granola grains.
Purple colourant
Market Potentials
The açai bowl market is strong in Brazil, and the trend has already reached European countries. The particular taste of the berry provides an exotic and tropical experience, even more attractive by its fantasy-alike purple colour. With the right recipe combining açai with well-known fruits, a product can have a balance between exotic and ordinary that convinces the consumers.
Origin and Producer
Açai palm tree is native to the Amazon rain forest region, where it grows in abundance. It can reach up to 25m hight and give berries with a diameter of around 1-1.5cm. tropextrakt offers açai extract from Duas Rodas, our Brazilian partner.