Açai
–
Euterpe oleracea
Powerberry from Brazil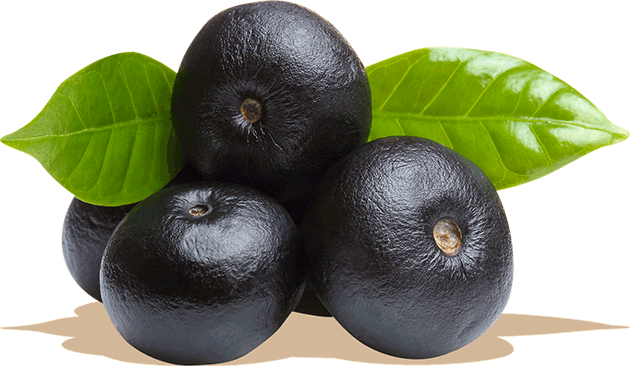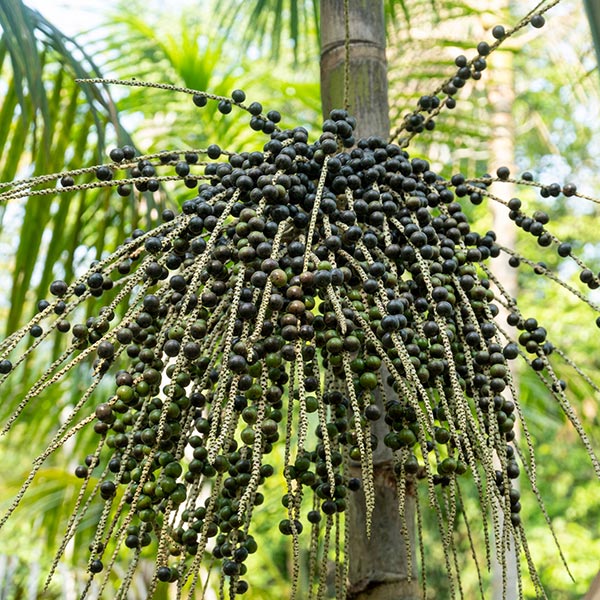 For centuries, the indigenous people of the Amazon region have known about the nourishing properties of açaí. According to a legend, it once saved a person from hunger. Nowadays, it is known as a "superfood" not only in so-called "açaí bowls", but also because of its healthy fats, proteins, and fibre.
Our Offer:
Powder extract

Liquid extract

NFC puree

HPP puree

Juice concentrate

Flakes

IQF
Product also available in organic quality
Function Description
In the 90s, fitness gurus, surfers and other athletes discovered the energy-giving power of the purple Amazon berry. Especially popular because very nutritious and filling was the so-called "açaí na tigela"; a breakfast bowl that also contains granola and banana. Originating in Brazil, açaí first gained popularity in the United States before the superfood trend spread to Europe.
The high content of valuable anthocyanins can be recognized by its colour. These have an antioxidant effect and are therefore able to neutralize oxygen radicals; this is indicated by the ORAC value (oxygen radical absorbance capacity).
The so-called "free radicals" accelerate the ageing process, attack our immune system and promote the development of many diseases. Açaí has one of the highest ORAC values of all, and therefore acts like a protective shield for our immune system.
Sensory Description
Texture: pulpy, grainy, rough
Colour: dark red, violet, brownish
sweet

sour

bitter

salty

umami

sharp

astringent

cooling
The unique taste of the berry is perceived differently. Its attributes range from oily to astringent, and metallic to earthy and tart. One can taste both spicy and nutty aromas, as well as fruity components of elderberry and plum. In general, the sensory profile can be described as vegetative, with a low sweetness combined with a slightly acidic-bitter taste.
As an ingredient in bowls, smoothies, juices, or even in ice creams, açaí puree provides an intense colour and a boost of healthy nutrients, even with a small percentage.
Combine açaí to exotic fruits like mango and banana or local sweet berries like strawberries for an exciting, satisfying and flavourful mix.
Purple colourant
Market Potentials
tropextrakt distributes açaí puree and açaí juice concentrate in conventional and organic quality. We also offer an entire range for innovative product developers in the food, beverage, and food supplement industries.
Get creative with our broad portfolio of extracts, powders, purees, flakes and much more. Our team is looking forward to helping you select raw materials and create recipes.
Origin and Producer
Açaí ripens on palms up to 25 m high and is native to South America, between the equator and the 30th parallel north. The main cultivation area is the Amazon basin, the same as for guaraná and many other fascinating fruits and plants in our product portfolio.
Our partner Duas Rodas is based there, and offers a first-class quality of extracts and powders.