Açai
–
Euterpe oleracea
Vitality Bomb from South America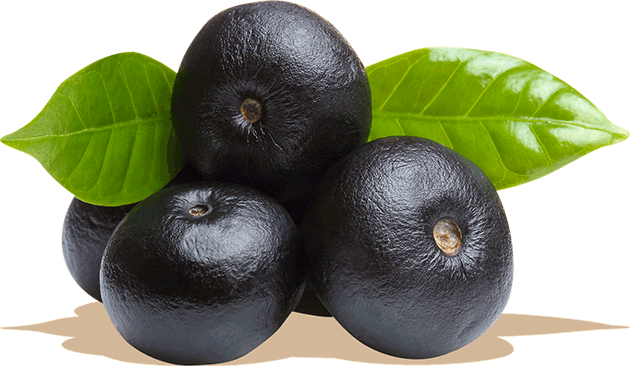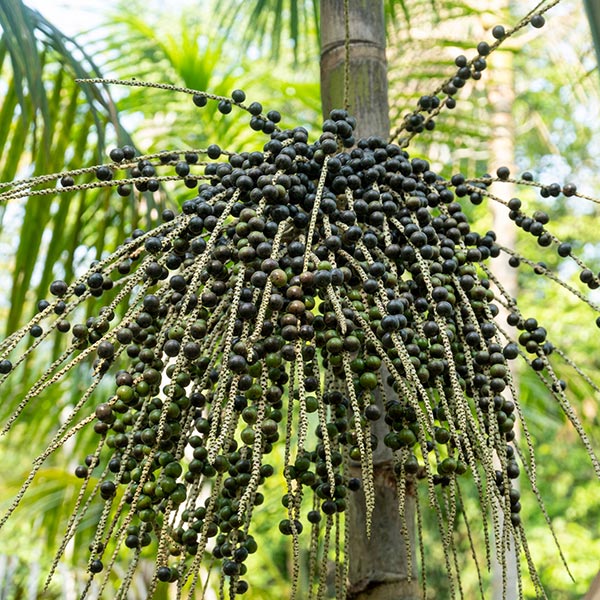 Famous for its healthy fats and fibers, açaí is no longer only a must-have ingredient in nutritious breakfast bowls. Learn more about the dark berry with the exceptional antioxidant activity down below.
Our Offer:
Powder extract

Liquid extract

NFC puree

HPP puree

Juice concentrate

Flakes
Product also available in organic quality
Function Description
You might think that this popular idea of having açaí puree in the morning came from hip city slickers – in fact it all started with the "açaí na tigela" originating in Brazil. The first bowl ever contained granola, banana and the "rich in everything" fruit puree of açaí.
In the 1990s, mainly fitness gurus, surfers and other sporty people discovered the energy providing power of the purple Amazonian berry and brought it to the United States, from where the superfood wave swept over to Europe.
The color itself tells us the high content of valuable anthocyanins, which have a full load of antioxidative power. It has a tremendous capacity to scavenge free radicals, which we all know are not the best thing for us. As free radicals speed up the process of aging, tackle our immune system and promote many other diseases, it is always a good idea to consume fruits and vegetables with antioxidants.
It is great that açaí berry has one of the highest ORAC (oxygen radical absorbance capacity) levels among fruits! Not to mention the sweeping amounts of vitamins and minerals such as Calcium, Magnesium and Iron.
Sensory Description
Texture: pulpy, grainy, rough
Colour: dark red, violet, brownish
sweet

sour

bitter

salty

umami

sharp

astringent

cooling
The unique taste of the açaí berry is perceived differently. The descriptions range from oily over astringent and metallic, up to earthy and harsh. There are spicy and nutty notes, as well as common fruity notes such as elderberry, plum and cocoa. In general, it can be described as a vegetative flavor with a low sweetness combined with a slightly sour-bitter taste.
As a component in a bowl, a smoothie, a juice or in ice cream, it adds the perfect touch of color and amount of healthy nutrients. Combine it with exotic fruits like mango and banana or local sweet berries such as strawberries, and you will create a perfect flavorful, rich blend.
Purple colourant
Market Potentials
tropextrakt is not only selling the açaí puree and açaí juice concentrate in conventional and organic quality. Furthermore, we are able to offer the entire range for innovative product developers in the food, beverage and supplement industry.
Get creative with our broad portfolio containing extracts, powders, flakes and many more. Our team is looking forward to helping you find the perfect combinations and recipes → Get in touch
Origin and Producer
The power berry açaí is visually comparable to the blueberry that we know. It ripens on palm trees which grow up to 25 m high and is native to South America between the equator and the 30th northern latitude. The main cultivation area is the Amazon basin, incidentally the same as for Guaraná and many other fascinating fruits and plants.
Our partner Duas Rodas is located there and offers a first grade quality of extracts and powders.