Cupuaçu
–
Theobroma grandiflorum
Creamy delight from the Amazon region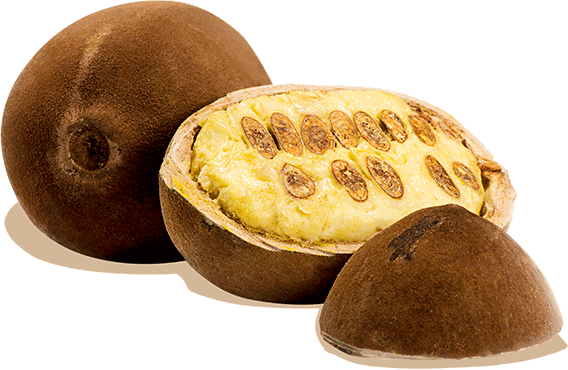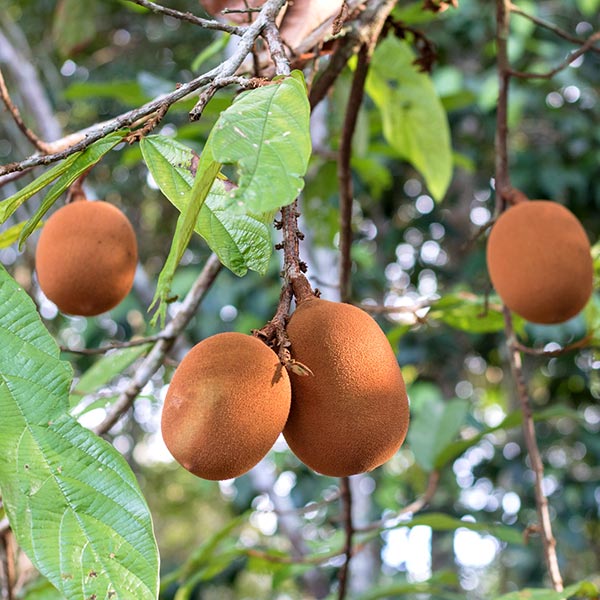 Cupuaçu belongs to the genus Theobroma and is therefore closely related to cocoa. Although the seeds can also be processed into so-called "cupulate" (cupuaçu chocolate), the aromatic fruit pulp is the main ingredient. It is particularly creamy and used in the preparation of food and drinks.
Our Offer:
NFC puree

NFC puree (by arrangement)

Powder

Liquid extract
Product also available in organic quality
Function Description
Cupuaçu is particularly popular with the indigenous population of the Amazon region, where it is also used as a natural medicine. Due to its sweet, creamy consistency and intense aroma, the cupuaçu puree is often used in desserts and sweet dishes.
In addition to a type of chocolate, the fat-rich cupuaçu seeds can also be used to make a base for cosmetics, lotions, and ointments.
Sensory Description
Texture: pulpy, creamy, gelatinous
Colour: white, milky, yellowish reflections
sweet

sour

bitter

salty

umami

sharp

astringent

cooling
The cupuaçu puree is ivory-coloured and creamy. It stands out due to its extraordinary aroma. The consistency is reminiscent of banana and can also be combined very well with it, e.g. for smoothies.
In contrast to banana, however, cupuaçu tastes sour, which is accompanied by a ripe aroma profile. Distinct notes of pear and apple are perceptible, as well as warm aromas of freshly baked bread and cognac.
Combine the cupuaçu puree with pineapple, pear, or strawberry for fruity desserts, jams, and drinks. We can also recommend a variant with banana and vanilla.
Have we whetted your appetite for dessert? Take a look at Cocoa or Feijoa in our portfolio.
Amazonian dessert
Market Potentials
Cupuaçu can be used wherever creative, novel desserts are required. The sweet and sour pulp can be perfectly combined with various other fruits or used as the star in a dish. Consumers' desire for new, interesting components in their diet is non-stop. By using cupuaçu puree in smoothies or fruit preparations, for example, you can easily satisfy this demand.
Also well suited for the creation of desserts, by the way, is the delicate mangosteen, a very tasty fruit native to Southeast Asia with a high rarity value.
Origin and Producer
Cupuaçu originates from Brazil and grows on trees that can go up to 20 m high. It prefers shady places surrounded by other plants in the rainforest. The fruits ripen over a period of 5 months and can weigh over 1.5 kg. They have a hard, brown, hairy skin and thus protect the valuable pulp from predators. They are harvested by hand and then gently processed on site.
We offer cupuaçu puree in conventional and, recently also, organic quality.