Cupuaçu
–
Theobroma grandiflorum
Healthy indulgence from Amazonia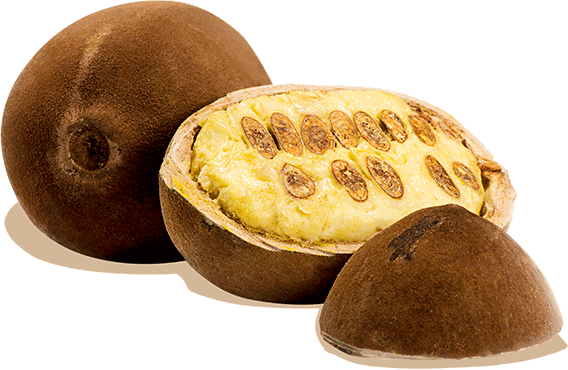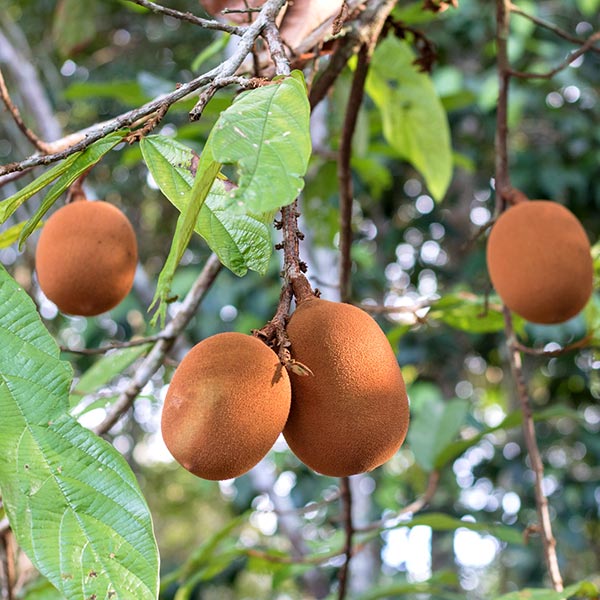 Cupuaçu, or large-blossomed cocoa, comes originally from the Amazon regions of Brazil. It is heavy, melon-sized, and with a creamy and exotic aroma.
Our Offer:
NFC puree

NFC puree (by arrangement)

Powder

Liquid extract
Product also available in organic quality
Function Description
Cupuaçu comes from the same family as cocoa. Traditional Amazonian natural dessert, the fruit has long been cultivated as a primary food source by the natives of the region. The cupuaçu powder is abundant in essential vitamins, minerals, and powerful antioxidants.
Sensory Description
Texture: pulpy, creamy, gelatinous
Colour: white, milky, yellowish reflections
sweet

sour

bitter

salty

umami

sharp

astringent

cooling
The milky white cupuaçu puree has yellowish reflections and an extraordinary, aromatic taste. The fruit has a special exotic aroma of ethereal and balsamic light fruitiness from pear, green apple, and fresh lime. Notes of orange blossom, along with caramel and fragrant cognac, complete the bouquet. The pulpy and creamy consistency fills the palate with a fine acidity and light sweetness.
Cupuaçu's texture is similar to banana, and its aroma reminds of a mix between chocolate and pineapple. Its flavour combines well with strawberry, pear, and banana.
Amazonian dessert
Market Potentials
Cupuaçu has a distinct fruity flavour. For this reason, the market possibilities are between smoothies, liquor, sorbet, jam, and other products that can convey a healthy diet alternative to the consumer. The special opportunity is to bring new flavours with natural functional contents.
Origin and Producer
The large, dark brown and pumpkin-shaped cupuaçu fruits grow in the Amazons, from where our offer is from. Until now, the cupuaçu tree has only been farmed in very small plantations in its original habitat. However, the great potential of this fruit means that the farming areas are growing continuously.