Feijoa
–
Acca sellowiana
Authentic aroma from Colombia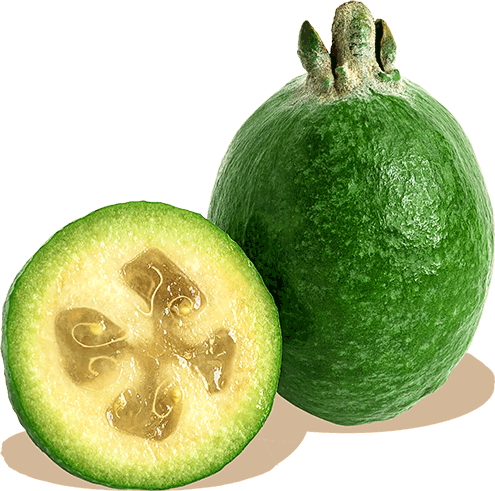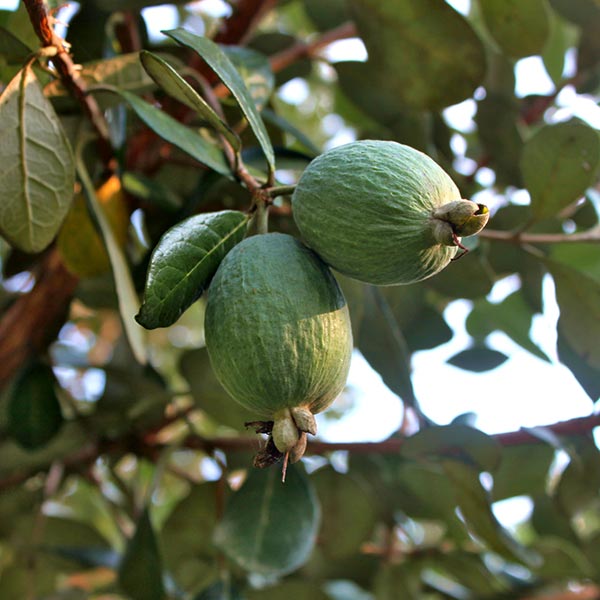 Feijoa (pineapple guava) has a flowery taste with a hint of acidity and a grainy texture. The tropical fruit also has a rare amount of iodine.
Our offer: NFC puree | HPP puree | Powder | IQF
Function Description
Feijoa is low in calories and has a significant amount of iodine, fibre, and vitamin C. Due to its compounds, the pineapple guava has anticancer properties and may have positive health effects in the thyroid, digestion, and immune systems, as well as contribute to weight-loss. The texture of the fruit can also be explored for application in food and beverage products.
Sensory Description
Texture: pulpy, grainy, creamy
Colour: green, brownish, yellowish reflections
sweet

sour

bitter

salty

umami

sharp

astringent

cooling
With an extraordinary, authentic, and aromatic fragrance, the feijoa puree is greenish with yellow reflections. Typical aromas of fresh kiwi, banana, and green apple fill the nose, and floral notes of winter green, lavender, and lilac are complemented by vegetative and spicy nuances of mint, vanilla, and clove. Full-bodied, the sweet and a pleasant acidity stay on the palate for a long time.
Flowery green touch
Market Potentials
Due to its pleasant sweetness, the potential markets for feijoa are in desserts and confectionery products. The fruit goes perfectly in baked goods, custards, ice creams and sorbets. Alcohol beverages can also benefit from feijoa´s exotic hint.
Origin and Producer
The home countries of feijoa are in South America. However, the fruit is cultivated today in different regions. The egg-shaped berries are approximant 5-8 cm long and have a hard, leathery shell that is covered with small growths. Feijoa is obtained from tropextrakt from Colombia and New Zealand.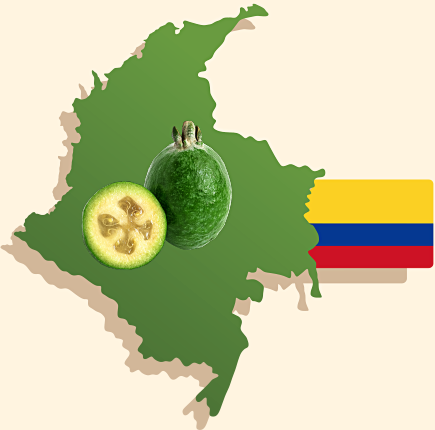 Certificates