Feijoa
–
Acca sellowiana
Aromatic fireworks from Colombia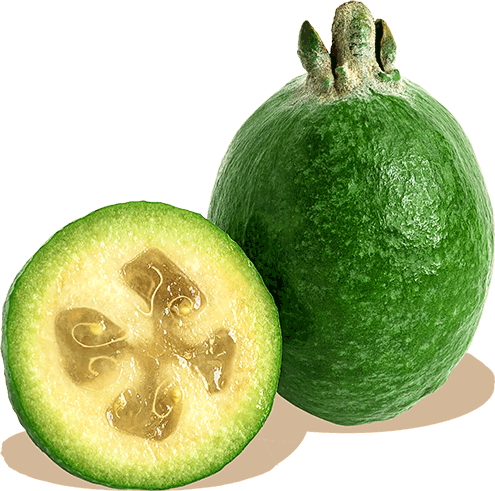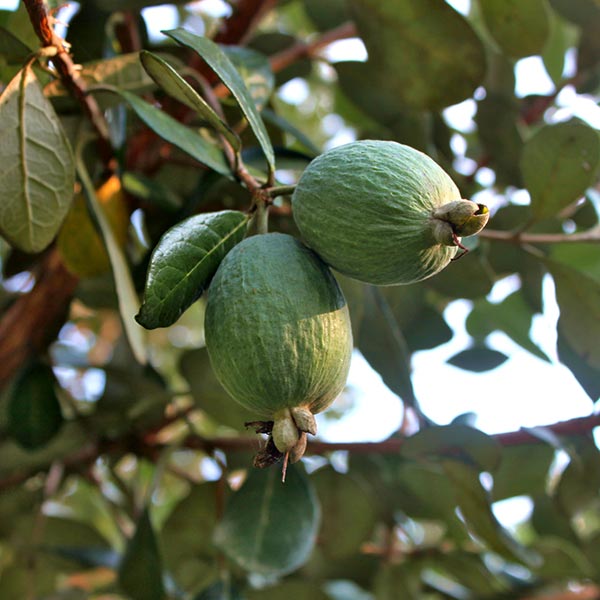 Feijoa, also called pineapple guava because of its aroma, resembles a chicken egg in shape and size. It has a sweet, very flowery flesh and is ideal for making desserts.
Our Offer:
NFC puree

HPP puree

Powder

IQF
Function Description
Feijoa has a firm, smooth and leathery skin that protects its jelly-like interior. The fruit originates from South America, and it is characterized by a high nutrient content and a source of dietary fibre, iodine, and vitamin C.
Sensory Description
Texture: pulpy, grainy, creamy
Colour: green, brownish, yellowish reflections
sweet

sour

bitter

salty

umami

sharp

astringent

cooling
The pleasantly sweet-sour feijoa puree is green and has a creamy, slightly grainy consistency, as also known from guavas. The aroma is best described by listing other exotic fruits such as kiwi, pineapple, and banana.
One also detects distinctly fresh notes of green apple, mint, and wintergreen. These are joined by more floral components of lavender and lilac, rounded off by spicy clove and vanilla notes.
Flowery green touch
Market Potentials
Feijoa is suitable for use in smoothies, compotes, jams, ice creams and yoghurt because of its sweetness and floral aroma. It also adds a special note to other applications such as chocolate, tea, or even alcoholic drinks.
By the way: Cupuaçu and Guanabana are available in our portfolio and are also well suited for smoothies.
Origin and Producer
Feijoa grows on shrubs or small trees and can be cultivated in cooler regions throughout the tropics and subtropics. Our quality comes from Colombia.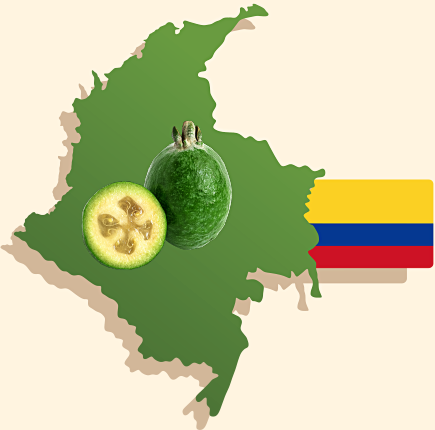 Certificates