Aloe

Vera
–
Aloe barbadensis
Regeneration power from the Subtropics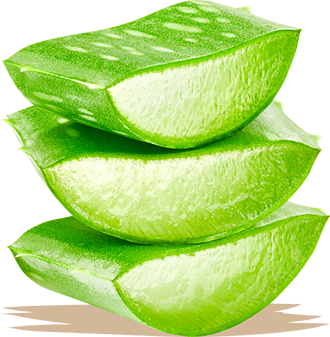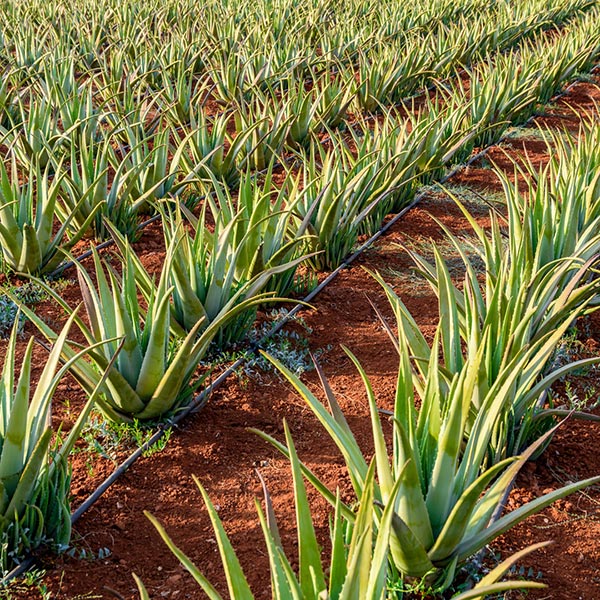 The aloe vera gel is a divine product obtained from the water-storing tissues of the aloe vera leaves. Learn more about the healing properties and textural benefits down below.
Our Offer:
Dices

NFC gel

Gel concentrate

Powder

Puree unpasteurised

IQF
Product also available in organic quality
Function Description
Anyone who has ever had a sunburn is aware of the healing superpower of aloe vera. One of the oldest medicinal plants offers help for skin diseases, the gastrointestinal tract, gum irritations and much more. Studies have shown that the leaves contain a specific complex of ingredients that are responsible for this curative effect. The main actor is a special polysaccharide named Acemannan, as well as water-soluble vitamins, amino acids, enzymes and phytochemicals. The interaction of all these ingredients provides the well known anti-inflammatory and regenerative effect. Not for nothing, aloe vera is one of the most frequently used ingredients in cosmetics worldwide.
In addition to this industry, we can also recommend aloe vera gel as a fat substitute in cake preparation or to extend the shelf life of doughs.
While aloe vera dices are currently quite famous as a chewable ingredient due to the hype of the trendy Asian beverage "bubble tea", they have textural properties and a certain moisture retention capacity that is used for natural thickening and changing the viscosity of products such as bread and meat.
Sensory Description
Aloe vera itself has no distinct odor.  Inside the leaves, one can find a thick, transparent gel with a slightly bitter taste. The gel is flavorless when consumed, which makes it easy to add to various applications.
Health booster
Market Potentials
The plant is said to have soothing, healing and antiseptic properties. Therefore, despite the slight bitterness, a real hype has developed about aloe products. Especially the booming health sector in the United States and Europe is showing multiple application possibilities, such as in yogurts, beverages, smoothies and food supplements. Additionally, the impact on texture and viscosity can very well bring advantages for bread and dough preparation.
Our team is looking forward to helping you find the perfect combinations and recipes. →  Get in touch
Origin and Producer
Aloe vera is native to almost all tropical and subtropical regions of the world. Therefore, it is cultivated in Thailand, Mexico, Spain and many other countries. The products we offer come from Vietnam. The climatic conditions there are perfect for growing leaves with a length of at least 40-50 cm, and our long-term partnership guarantees the best quality available.
Would you like to add a splash of color to your application? Another interesting product from Vietnam that we offer is Red Dragon Fruit.