Aloe

Vera
–
Aloe barbadensis
Regeneration power from the Subtropics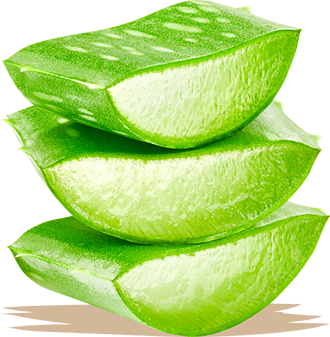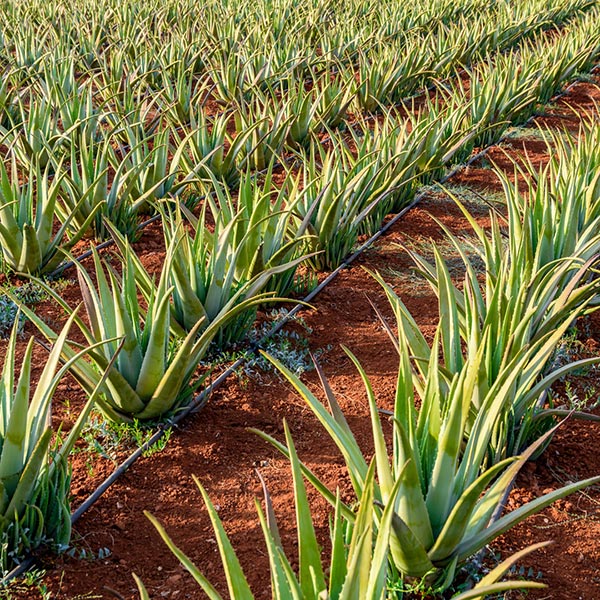 The healing aloe vera gel is extracted from the water-retaining tissues of the aloe vera leaves. Learn more about its curative and texture-altering properties below.
Our Offer:
Dices

NFC gel

Gel concentrate

Powder

Puree unpasteurised

IQF
Product also available in organic quality
Function Description
Anyone who has ever had a sunburn knows about the calming power of aloe vera. As one of the oldest and best-known medicinal plants, it helps with burns, skin diseases, gum inflammation, gastrointestinal complaints and much more. The anti-inflammatory and regenerating effect of the aloe vera gel can be explained by the combination of its individual ingredients. The main player is a special polysaccharide called acemannan, which strengthens the white blood cells. The botanical also contains water-soluble vitamins, essential amino acids and secondary plant substances.
Aloe vera is one of the most widely used natural ingredients in skin care products such as lotions, creams, and serums. Further, we can also name a few areas of application in the food industry. Aloe vera gel is suitable, for example, as a fat substitute in the production of cakes, and prolongs the shelf life of doughs. Thanks to the hype surrounding the trendy Asian drink "bubble tea", chewable aloe vera dices are on the rise. They provide an exciting mouthfeel, and we offer the right size for every application.
Sensory Description
The aloe vera itself has no distinct aroma. Inside the leaves there is a highly viscous, transparent gel with a slightly bitter taste.
The aloe vera gel is tasteless when consumed and can therefore be added to different applications.
Health booster
Market Potentials
The plant is said to have calming, healing and antiseptic properties. Therefore, especially the booming "healthy lifestyle" sector has become aware of aloe vera as an ingredient. In recent years, the demand for aloe products has risen sharply in the United States and Europe. A wide variety of applications can be found, for example, in yoghurts, drinks, smoothies, and food supplements. The effects on texture and viscosity can also be quite beneficial in bread and dough preparation.
Our team is looking forward to helping you find the perfect combinations and recipes with aloe vera.
Origin and Producer
Aloe vera can be found in almost all tropical and subtropical regions of the world. The products we offer come from Vietnam and Mexico. Our long-standing partnerships guarantee the best quality available.
Would you like to add some colour to your application? Another interesting product from Vietnam that we offer is Red Dragon Fruit.