Aloe

Vera
–
Aloe barbadensis
Regeneration power from the Subtropics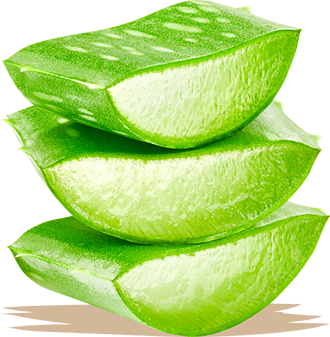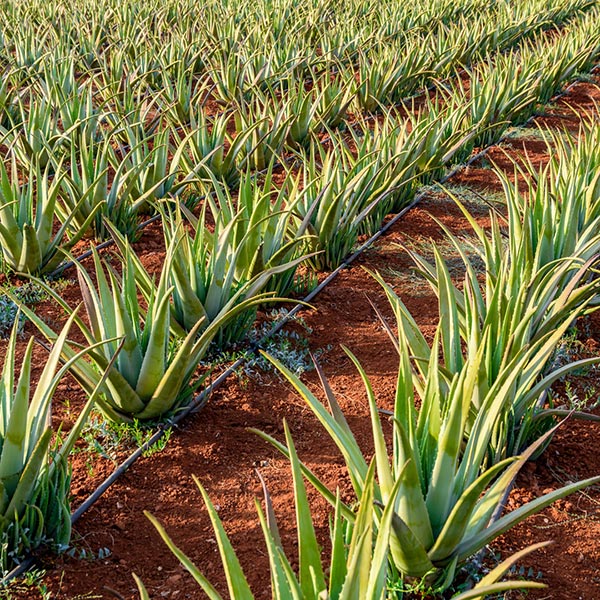 The aloe vera gel is a gentle product obtained from the water storage tissue of the leaves. It has healing properties and textural benefits.
Our offer: Dices | NFC gel | Gel concentrate | Organic gel concentrate | Powder | Organic powder | Puree unpasteurised | IQF
Function Description
Aloe vera is a medicinal plant with a high content of water-soluble vitamins and amino acids. The plant is a natural wound healer and natural regulator of metabolism, also acting as a tonic for the digestive system and arranging the formation of synovial fluid (found in the joints). Aloe cubes present textural properties and moisture retention, being used for natural thickening and to modify the viscosity of products such as bread and meat. Aloe gel can be used as a fat replacer in the preparation of cakes and enhances the shelf life of doughs.
Sensory Description
sweet

sour

bitter

salty

umami

sharp

astrigent

cooling
Inside the aloe vera leaf, one can find a thick, transparent gel with a slightly bitter taste.
Health booster
Market Potentials
The aloe vera is said to have healing, antiviral and antibacterial properties. Therefore, despite the slightly bitter taste, a real hype about aloe products has emerged. Aloe vera bubble tea is also a trend.
Origin and Producer
Aloe vera is native to almost all subtropical regions of the world, such as Thailand, Mexico, and Vietnam, from where our offer is from. The pale green leaves are 40-50 cm long and 6-10 cm wide, and have horny, white spines at their edges.