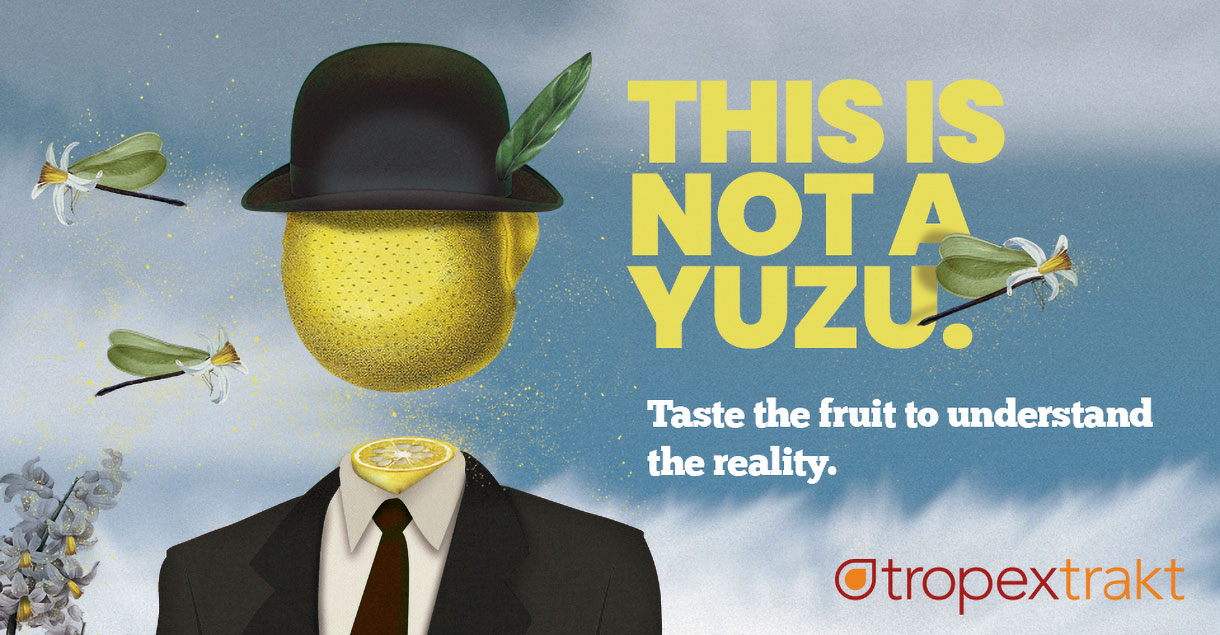 Yuzu – A luxurious success story
The best way to give customers an idea of the value and exclusiveness of the yuzu fruit, is an invitation to try it!
Fine aromas of citrus, far more complex than the lemon, with a slightly bitter taste like grapefruit and also reminiscent of sweet mandarin are not easy to explain but cause real wow-effects! The cultivation and consumption of yuzu has a long tradition in Japan and Korea. Whereas in the Western world, it was so long known mainly by star chefs and gourmets. It is an exclusive and expensive ingredient, characterized by a "limited edition" cultivated in Asian farms every year. And it's not only the available quantity, but also the laborious methods that are necessary to generate the raw materials like yuzu juice. The pips are bitter and need to be removed, afterwards one fruit provides only about 10 to 12 ml of juice. In addition, the scope and regions of cultivation worldwide are limited.
Availability – a managed challenge
We are proud to say that tropextrakt was the first player that made yuzu juice and yuzu powder available for a broader market, and enabled the distribution of consumer products like yuzu tea, yuzu jam or yuzu juice and juice concentrate. Not very much later, we are now able to spot a range of new products in the European supermarkets! View some examples here in our photo gallery!
Everything started with the assurance of finest quality
To be able to supply an enhanced scope of yuzu juice to the food industry, we did not only have to find the right producers, but we had to agree with them on standards that met our quality demands. With one of our main partners, based in South Korea, we agreed for example on special staff trainings. This way, we were able to reduce the used pesticides to an absolute minimum. View here pictures from our visit to the beautiful plantation in 2016.