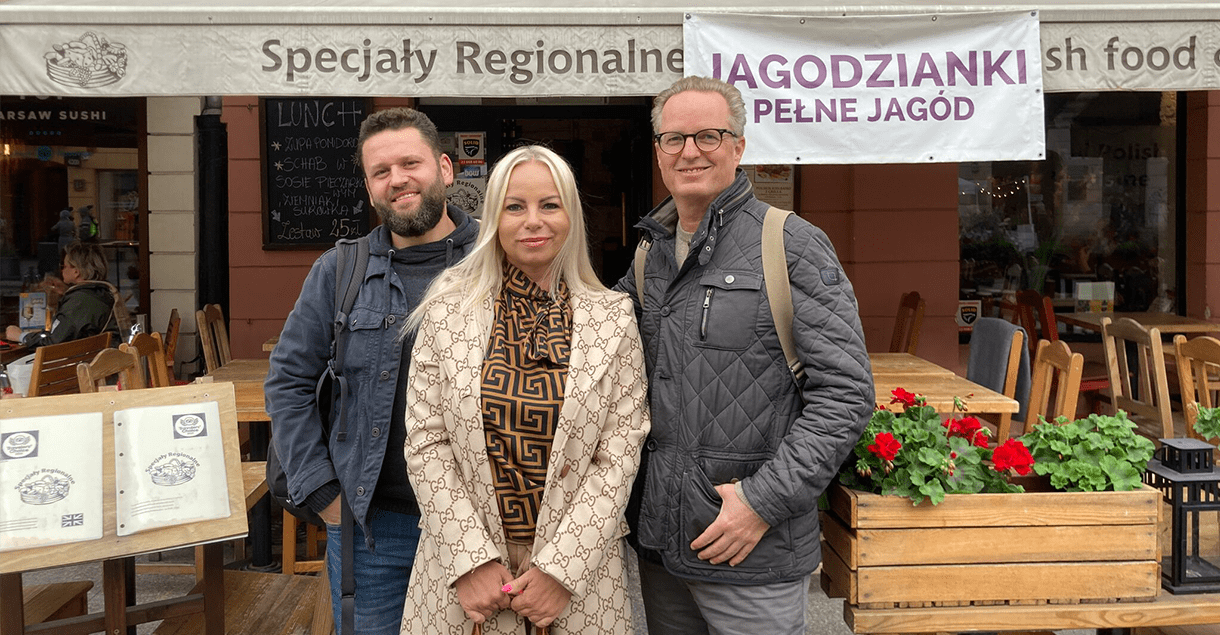 tropextrakt in Poland – 8 years of cultural and business exchange
A company with customers worldwide must pay attention to meet the needs of specific local markets. In 2015, tropextrakt has opened an office in Poland. The business opportunity, the local culture, and the passion of the one who would be the future manager of the Polish office were key factors in the decision.
A wish from two sides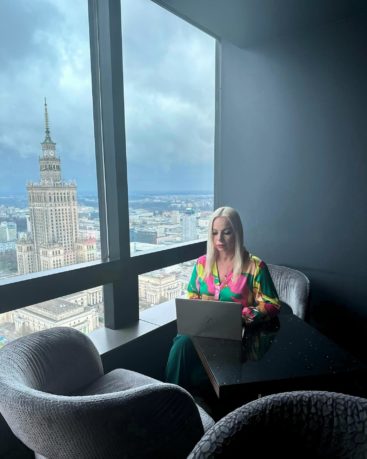 The idea of opening an office in Poland came to Ingo Kniepert, Managing Director of tropextrakt, many years ago. Around the same time, Kinga Trojan, today's sales manager of tropextrakt Poland, was introducing the possibilities of exotic extracts to her home country.
"Poland was already part of the European Union, but we were still developing and opening up to the world. People did not know about exotic products. I think the most exotic fruits you could find were oranges or mangos". This is how Kinga explains some of the challenges she faced in 2009 when she first tried to introduce exotic extracts to the pharmaceutical industry. Companies did not know how to use these products, or even how to deal with the legal documentation.
The following year, a client contacted Kinga and asked about yerba mate. When she tried to get in touch with the Brazilian supplier, Duas Rodas, their German representative, tropextrakt, answered the phone. A great partnership was about to begin.
It was in 2011 that Kinga came to a trade fair in Frankfurt to meet Duas Rodas and Ingo Kniepert in person. "Everyone was so nice and the work they did was amazing. So, I realized I wanted to go beyond exotic extracts. I wanted to sell juices, purees and act within the food and beverage industry. I decided that day that my goal was to work for tropextrakt," says Kinga.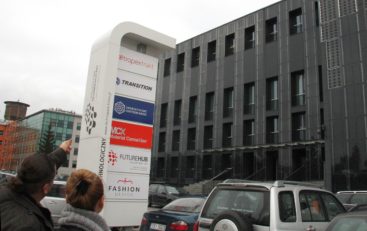 Further partnerships were developed and tropextrakt Poland became an official plan for Ingo and Kinga. Aleksander Piekarski, today Sales Manager, also joined the team. His previous experience was in the HoReCa sector as chef and restaurant manager, which contributed to his will to bring the exotic world to Poland. In 2015, they opened their doors in Kielce, a city between Krakow and Warsaw, the country's capital, with historical architecture, museums, cultural institutions, and natural surroundings. From 2016 to 2019, the company gradually developed its position in the market.
Challenges as opportunities for growth
The Polish branch of tropextrakt was taken by surprise by the 2020 COVID-19 pandemic, but not in the same way as most companies. Staffed by highly qualified professionals, the office was ready to provide support and quality products to all customers – from small companies to big players. However, they did not expect to have their activities to grow so much in that year.
Guanabana, Yuzu, Calamansi, Guarana… the demand for exotic raw materials exploded in the middle of the pandemic. In the period between the end of 2021 and the beginning of 2022, tropextrakt Poland had its highest turnover ever. This period also secured good business for the following year.
1- Alek, Kinga and Ingo at World Food Poland 2023 in Warsaw
2- Alek, Kinga and Felix at the Polish Association of Juice Producers 2022 in Gdansk
3- Alek at Anuga 2019 in Cologne, Germany
Impacting the whole industry
There is no denying the impact that tropextrakt's work has had on the Polish market. "Before we started operating in Poland, the industry did not know about the exotic products. There were a few other suppliers of these materials, but we (tropextrakt) did not only talk about their possibilities. Our colleagues from Germany sent us market products that they found in the supermarket, so our customers could actually taste what we were talking about".
Today, tropextrakt Poland is known as a specialist. Customers call every day, recommended by others. As the economy becomes more established, consumers are looking for more natural alternatives and new flavours, pushing the industry towards the exotic.
The challenge for the future is to reach new markets. "We already have customers from Eastern countries, but we want to establish our position throughout the region." Czech Republic, Slovakia, Hungary, and Bulgaria are some of the countries in the company's sights. "Within the next 5 years, I would also like to expand our sales team and later have our own beverage development department to create new recipes".
Poland's culture and all it has to offer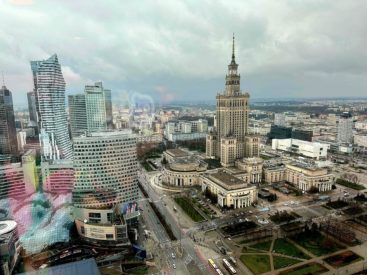 Located in Central Europe, Poland borders Germany, Czech Republic, Slovakia, Ukraine, Belarus, Lithuania, and the Baltic Sea, making it a strategic crossroads with a multicultural perspective. It is known for its rich history, culture, and beautiful natural landscapes. The country has a population of over 38 million and unique characteristics that make it a desirable place to live and work.
Another positive aspect of Poland is its people. Known for their hospitality, friendliness, and warmth, they are also hard-working and resilient, having endured centuries of political, social, and economic challenges that have only made them stronger. Poles have managed to retain their unique cultural identity and traditions, reflected in their language, food, music, and art.
The Kielce office is an important addition to tropextrakt. Now in its 8th year of operation, the company has significantly expanded its market position and developed strong and positive relationships with its clients.