Duas Rodas: Sustainability pioneer
With the consumer awareness concerning positive environmental and social impacts rising, many companies are rushing to get your business models adapted. Although it is important to investigate carbon footprint, waste, water treatment and a variety of issues that can be calculated, other actions that may be "invisible" to the technical eye are also important.
For that reason, we decided to pay another visit to our premium partner Duas Rodas in Brazil. Since decades, they care of the wellbeing of their collaborators, local community, and environment. The actions are not targeting the clients' eyes. Yet, they come from a genuine will to contribute for a positive impact.
One example is the "Duas Rodas Recreativa", a space for recreational and sports activities. There, all employees can practice different modalities, hike in the nature, throw parties, and spend leisure time with not only their coworkers, but also their families and friends. From the moment one become a collaborator of Duas Rodas, they are allowed to use the space. The people from Jaraguá do Sul, the city where Duas Rodas' headquarters is located, can also enjoy the Recreativa's areas for a small fee.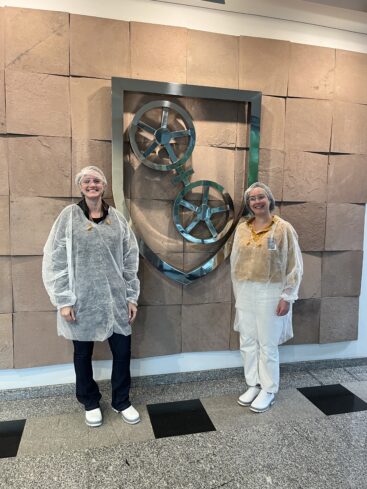 During her visit in June 2023, our Marketing Manager Leticia Tavares was able to visit Duas Rodas' headquarters and check their day-to-day work. Besides all known safety protocols, the company gives special attention to their collaborator's wellbeing. In the beginning of the factory shift, the teams have labour gymnastics, which helps in the development of body awareness, avoids common injuries during the work routine, combats emotional tension and raises the employees' self-esteem.
Another thing that one can notice while walking around Duas Rodas is that people do not walk while texting and always use the stairs' handrails. What seems to be silly can prevent many accidents.
Leticia also had the pleasure to see the "Health and Wellbeing Week", an action that intended to raise even ore awareness to the collaborators. Yoga classes and relaxing massages were offered during the lunch break. Speaking of lunch, here is another interesting point. Inside their headquarters, Duas Rodas has their own canteen exclusively for their collaborators (and eventual visitors). They pay only 2 Brazilian reais (less than 0,50€) to eat as much as they want, including refreshments.
However, people are not encouraged to take more than what they need. All the food waste is collected, and the canteen team makes a monthly review.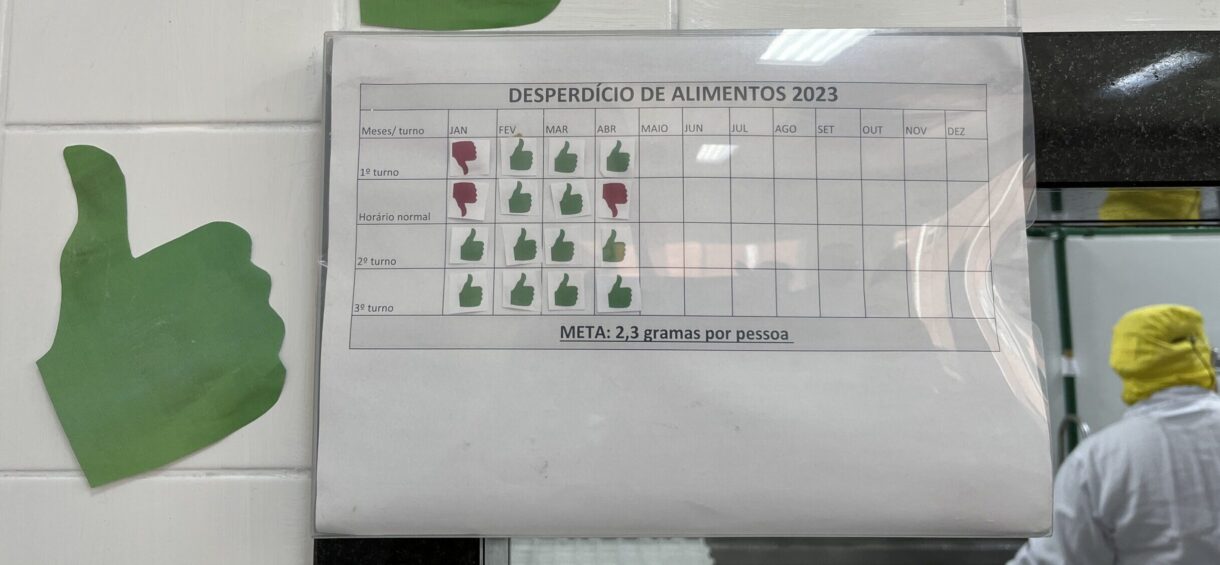 Once working at Duas Rodas, people don't want to fully leave it. Frequently the retired employees get together at Recreativa for moments of coexistence. Not only that, but some current collaborators are the second generation of their family to work there, proving that it is a place in which they feel happy to be part. One can easily confirm that when they meet Luiz, the Coordinator of Essences Factory. He works there since more than 45 years and speaks about his job with pride and a big smile on his face!
For the local community, Duas Rodas hosts many events and actions. For example, during Christmas, all collaborators are encouraged to sponsor one child in financial disadvantage and take care of their presents. The employees also engage in activities with the local Fire Department and Hospital as volunteers during their working hours without having to compensate. Besides that, they invest and promote many arts and sports institutions and events.
This visit was part of tropextrakt's own sustainability goals. We wish to review our suppliers regarding the impact of their activities and encourage good practices. As far as it concerns to Duas Rodas, our team is happy to have a clear overview of their sustainability goals. Besides having the standard certifications on Food Safety (FSSC 22000), Environmental responsibility (ISO 14001:2015) and Quality (ISO 9001:2015), the company is now working on their own sustainability report. The document will bring a complete data analysis they have collected from all their activities on behalf of good social and environmental practices.