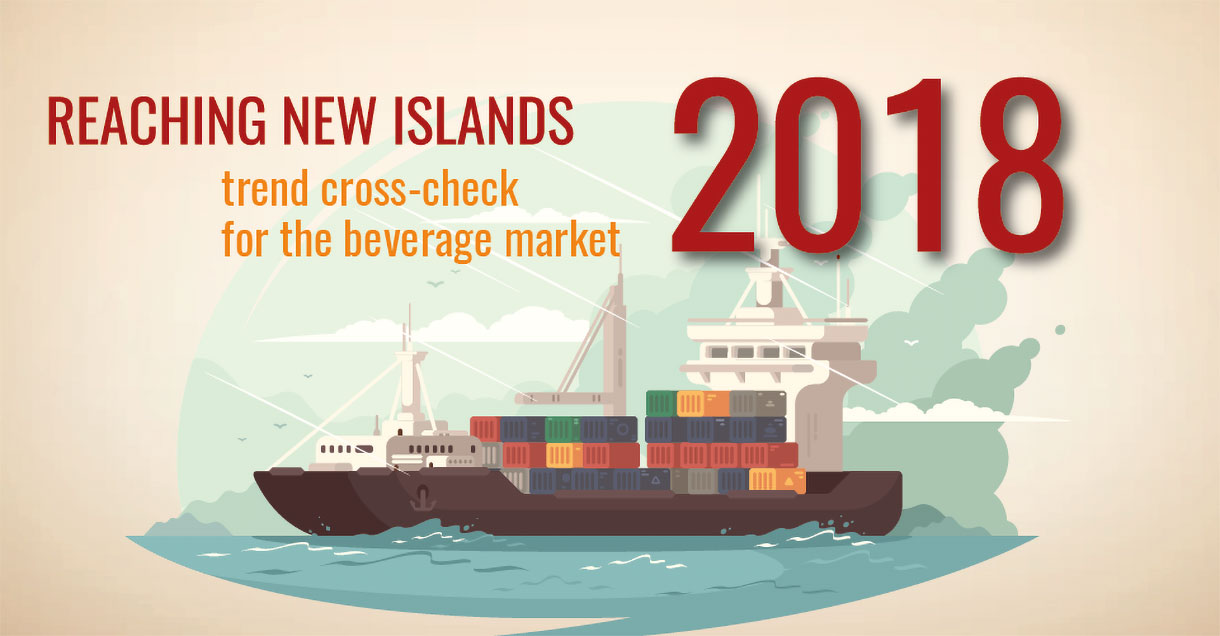 tropextrakt's trend cross-check for 2018 (1)
Part 1: market overview
We dare a look at the year to come: trend specialists predict a couple of main developments for food and beverages in 2018. We cross-checked with our observations: What is "the consumer" interested in, and which product characteristics could make a difference in getting a preferred brand or supplier?
The non-alcoholic beverage market is characterized by maturity and moderate growth. In 2018, the European market scope is expected to reach a volume of 81,3 m € that will further climb up to 85,5 m € in 2021.  These numbers would correspond to a yearly growth of 1.7 %. The largest market share is owned by the soft drink segment, with a value of 53,1 m € in 2018. In relation to the population, there will be earnings around €155.43 per person in the coming year.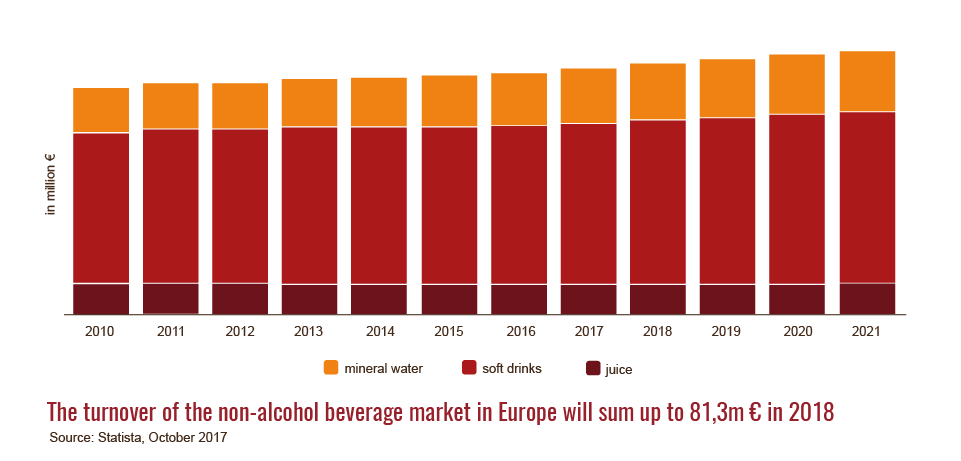 In addition, the soft drinks market is predicted to stay at the same level in the coming years with a view to volume in liters (about 50,3 m liters in 2021, source: Statista). This means, that growth of individual brands and products will need to come either from market displacements of others or increase of prices or profitability by cost cuttings. Read here an interview with Ingo Kniepert, founder of tropextrakt, that dealt with the need for differentiation and creation of new consumer experiences.
Branding: Perceived product value of non-alcoholic beverages in Germany
The impact of branding can't be overrated in this market environment. Logically, we currently spot plenty of new positioning, creative designs, arty labels and new beverage concepts  – a real colorful basket of innovative ideas and their often dedicated to detail transfer into the real life of (limited) supermarket shelves. Which are the best-performers and most important brands in the recent past? What would you think?
In November 2017, the institute YouGov published its research results on the "brand of the year" in various categories, based on a representative survey including 800,000 online-interviews in Germany. Six dimensions were evaluated to measure the value of a brand: general impression, quality, price-performance ratio, customer satisfaction, the willingness to recommend the brand and the employer image.
Local, unsweetened and attached with a perception of healthiness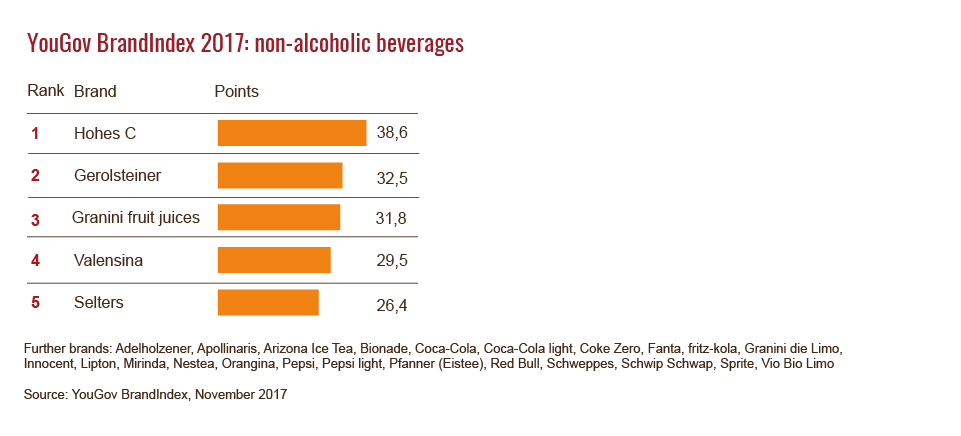 Interesting enough, at least in the German market all five winner brands were (countrywise) local, unsweetened and attached with a perception of healthiness. Sweetened beverages like Coca-Cola were ranked "amongst others". Although still the global brand champion in the food & beverage sector, Coca-Cola lost one place also in Interbrand famous "Top 100 Best Global Brands research", being place (4) in 2017 after (3) in the year before and (1) in earlier years.
Values that matter – consumer trends 2018
We can subsume that the successful brands put emphasis on the values that currently matter to consumers. The international research institute Mintel recently published a trend report a couple and stated five trends that will gain further importance in 2018. We look closer at the first three of them and see which brands adapted or even shaped these trends. And maybe even more important, the findings may give guidance to branding segments that are promising to be further developed.